Do I Need a Lawyer for a Car Accident Settlement?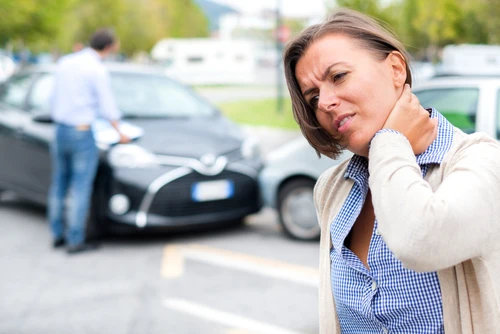 If you were injured in a car accident you did not cause, there's a lot to think about, including whether or not you need a lawyer to pursue a settlement. Although it is your right to represent yourself, there are many instances in which professional help is invaluable.
A car accident can leave you with costly medical bills, car repairs, missed work time, and many other stressors. It can be hard to know where to turn and what legal assistance you need. That's why we've covered some of the most important factors to consider when thinking about hiring a lawyer.
Reasons to Speak with a Lawyer Before Accepting a Settlement
In Texas, the negligent party in an accident is responsible for all the damages. To get compensation after a car accident, you will need to file a personal injury claim with the other driver's insurance company. Before doing this, you'll need to determine which driver caused the accident (and how they were at fault).
Although insurance companies know that the at-fault driver in an accident is required to pay for the damages, that doesn't mean they will pay up quietly. The other driver's insurance company will look for ways to reduce what they have to pay. That might mean using tactics like:
Undervaluing your injuries and other personal injury damages
Offering you a lowball settlement upfront
Making you feel like the first offer is the final offer
Calling you and using something you say against you
Challenging your claim
Denying your claim
A car accident lawyer will know how to handle all of the above. They are well-versed in how insurance companies operate, and they can help you avoid many of the traps insurers set for injury victims. Without a lawyer, it can be difficult to determine the best course of action to protect your compensation rights.
How a Lawyer Helps Your Car Accident Case
According to the Texas Department of Insurance (TDI), most auto insurance policies should cover the following when the policyholder causes an accident:
Costs like medical bills, lost wages, car repairs, pain and suffering, and funeral bills for the other driver and their passengers
Damage to property like fences, buildings, street signs, or trees
Damages caused while driving a rental car
Accidents in other states or Canada
If you were in an accident you did not cause, your own insurance company should also cover damage to your car from an accident (if you carry collision coverage), damage after hitting an animal (if you carry comprehensive coverage), or damage due to certain weather conditions, such as hail damage.
You may be able to get compensation for all of your costs after an accident that was not your fault. However, insurance companies don't make it easy — even when it's your own insurance company.
A car accident lawyer can help you communicate and negotiate with the insurance company, calculate the full costs of your damages, build a strong claim, and protect your legal rights every step of the way. If you choose to forgo help from a lawyer, you will need to be prepared to handle these details on your own.
Get a Free, No-Risk Consultation
It is a good idea to schedule a free consultation with a local car accident lawyer. Our Dallas car accident lawyers will not pressure you one way or the other; we'll simply go over the details of your case and give you the legal facts from a professional perspective.
We also do not charge a fee unless we win you a settlement or a verdict, so there's no risk in reaching out. Call (469) 998-4069 or contact us here online if you'd like to get a FREE consultation and case evaluation.
When You Might Not Need a Car Accident Lawyer
Although it's recommended in many circumstances, there are some situations in which you might be okay without a lawyer after a car accident. One example is when you are in an accident with no injuries or with minor injuries. These types of accidents are less complicated, and it's typically easier to get a fair settlement offer.
Minor Vs. Serious Accidents
The main reason injury victims try to take on their cases alone is to save money on lawyer fees. For smaller cases, handling a case alone may save money. However, keep in mind that an accident with more serious injuries is an entirely different story.
When you have severe damages, a car accident lawyer gives you the best chance at a fair settlement offer. Yes, there will be a lawyer fee if your case is won, but you're more likely to leave with significantly more money even after paying the fee (which is typically around 33% of the settlement for cases that resolve before trial).
We have seen too many accident victims lose out on the money they deserve after trying to handle their cases alone. If you are considering handling your claim without a lawyer, make sure you do your research before proceeding.
Five Common Car Accident Settlement Mistakes
Below are five common mistakes we see people make when dealing with their own claims. You'll want to avoid these mistakes to prevent yourself from falling victim to tactics that damage your settlement potential:
Agreeing to give a recorded statement that the insurance company can use against you
Not knowing how much your damages are worth and what settlement you deserve
Settling too soon and missing out on additional compensation for your damages
Trusting the insurance company to treat you fairly
Waiting too long to file a claim and missing the statute of limitations
Talk to a Dallas Car Accident Lawyer for Free Today
If you're feeling unsure about how to handle your case, our Dallas car accident lawyers are here to provide the answers you need. Contact us today to discuss the details during a FREE consultation. We can go over your case and let you know what is necessary to increase your chances of winning.
We do not charge you a fee unless we win you money, so you don't have to worry about upfront or out-of-pocket costs. Call (469) 998-4069 or contact us online to get started with your FREE, no-obligation consultation today.
Frequently Asked Questions