What Are Some Factors That Affect A Car Accident Settlement In Texas?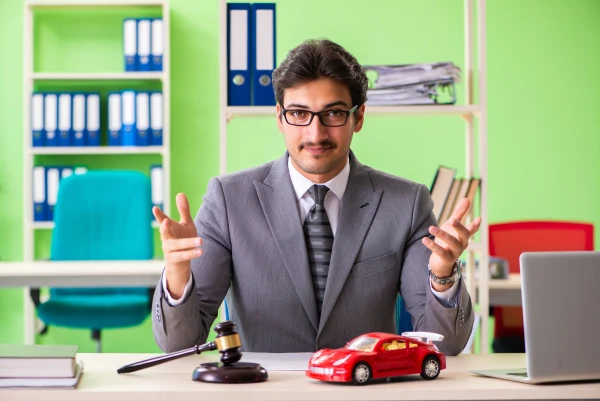 If you are involved in a car accident in the state of Texas, you need to be aware of the various factors that can ultimately affect your settlement. Every claim is different, which is why there is no blanket settlement amount that covers every case.
In other words, you can't research how much you'll ultimately be awarded, and no lawyer can tell you. You must present your case to the best of your ability and let the chips fall where they may. And some of the factors that can affect your settlement are completely out of your control, which is why hiring a lawyer to represent you is one of the smartest things you can do.
Medical Expenses
Medical expenses have, without a doubt, one of the heaviest impacts on your accident settlement. Your settlement can even be affected by the time it took you to seek medical treatment from the date of the accident.
Not only that, but the doctors you saw for treatment can even affect your claim as well. For instance, if you went to a doctor or clinic who specializes in treating accident victims, then it is accepted that these doctors drove up their costs because they knew their expenses would be paid by your eventual lawsuit.
Don't be denied reimbursement for legitimate medical treatment simply because the insurance company has a bias over the doctor you went to. A Dallas car accident lawyer can fight for that money that is rightfully yours.
Precedence
If your case ends up before a court of law, the court may argue precedence when making a decision in your case. What this means is that if your case is similar to other cases that have been argued in the past, the court will be all too glad to make a similar ruling and be done with your case. However, as we established earlier, no two cases are exactly alike, and you deserve to have the details of your case heard.
Many individuals feel apprehensive about speaking out in court, even when they have the right, because they don't want to anger the judge. If you are one of these people, then you need a car accident lawyer by your side. Those who don't speak up often don't get what they're entitled to. If you find yourself unable to speak, let us do the necessary talking for you.
Damages
When filing a claim, your end result is the amount of damages you hope to recover, whether they are for medical treatment or the repair or replacement of your vehicle. You may not get everything you ask for, though, and there are reasons for that.
There are three types of damages the courts consider in an accident case:
Potential Future Damages
Non-Economic Damages
Current Damages
Current damages are the easiest of the three types of damages to figure out because they are the easiest to prove. The court simply needs to arrive at a number that will compensate you for your current medical treatment, the damage to your car, and the loss of income.
Potential Future Damages
When calculating potential future damages, you may need to bring in an expert to testify as to what is usually awarded in cases like these and how much, therefore, you are entitled to in yours. Future medical expenses are tough to consider because you may need surgery, you may not. You may need physical therapy, you may not. You may need a long course of medication, or you may be out of work for a long time. It's tough to say in the beginning.
It is also difficult to determine how much you will need to recover in lost wages. Who can tell at this point in time how long you're going to be out of work? This is why you need both a lawyer and an expert who have experience in this field and who can inform the court of their best estimates to arrive at an appropriate damages award for you.
Non-Economic Damages
Non-economic damages, otherwise known as "pain and suffering," are the toughest damages to determine. It is very difficult to prove just how much someone is suffering, especially mentally. The best way to do that is to show the effect the accident has had on your overall quality of life. A good lawyer can help the insurance company and the court empathize with you to help you get the compensation you need.
Filing A Car Accident Settlement In The State Of Texas? We Can Help!
There are so many factors that go into filing a car accident settlement in the state of Texas that we can't list them all here. The bottom line is that every case is different, and you need a good lawyer by your side to help you navigate those often confusing and complicated waters.
Give our Dallas car accident lawyers a call to be connected with a seasoned attorney who can help you handle your case. You can either fill out our contact form on our website, or give us a call at 469-998-4069. Don't let unforeseen factors affect your accident claim. Let us help – call today!
Frequently Asked Questions