Flower Mound Bicycle Accident Lawyer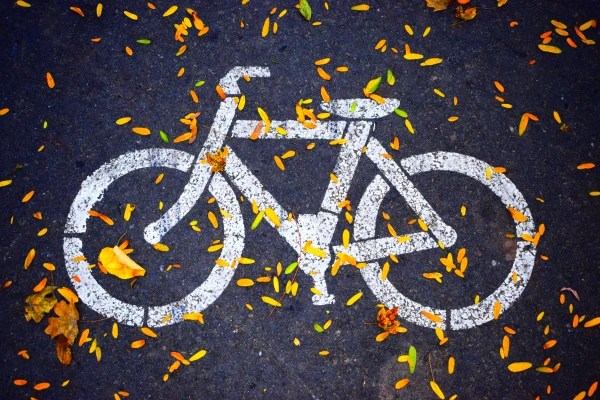 Texas has very lax laws regarding bike riding. While this may be a testament to the state's lauded stance on individual liberty, the fact of the matter is that vehicular collisions with bicycles can result in significant, sometimes even life-threatening injuries. Though the Department of Transportation reports that bicycle fatalities are decreasing in rate, it is important for injured people to know that they can always turn to the Flower Mound bicycle accident attorneys at our firm / Dallas Car Accident Lawyers for legal representation.
We are a top-notch personal injury law firm that has helped clients get compensation for a wide range of injuries. You may think that your case is straightforward, but the legal system can be complicated, slow-moving, frustrating, and difficult to navigate even in the best of times. Instead of representing yourself, let our attorneys work to get you the compensation you and your family need to get your lives back in order after this tragedy. For example, we have worked with clients who have suffered from:
Traumatic Brain Injuries (TBIs)
Severe lacerations
Broken bones
Punctured internal organs
Loss of limb
Paralysis
Our cases have involved many unique fact patterns as well, including negotiations with Uber and Lyft rideshare companies and even accidents that resulted from drunk driving. The more complex your case is, the more important it is that you seek out experienced legal counsel.
Understanding My Damages
The heart of every personal injury claim is the assessment of the injured person's damages. This list will consist of all the various ways that your bicycle accident led to harm in your life. Primarily, there are two kinds of damages for which you may seek compensation: financial woes and harms that do not affect your monetary situation directly.
Economic Harms
The more easily understood category of damage is economic harm. This form of damage includes every effect of the wreck on your personal finances. Examples of this kind of harm can be medical bills, repair or replacement of property damage, and even the wages you are unable to make because you are too injured or incapacitated. Even seemingly simple crashes like rear end accidents can cause significant stress to a bank account and should be compensated by the at-fault driver.
Non-economic Harms
Non-economic harm can be more difficult to understand. They consist of the negative ways that your injury has affected you personally. For example, you may sue for such harm as physical pain, mental anguish, and even loss of enjoyment in life as a result of becoming paralyzed or less active. Often, it is best to consult with an expert witness who may be able to appropriately evaluate these damages.
Extra Compensation
Though rarely meted out, another form of compensation exists. Called "exemplary damages," this additional award is issued by the jury when it deems that the at-fault driver's behavior was particularly reckless or grossly negligent. For example, exemplary damages have been awarded in cases such as drunk driving or texting while driving.
Determining Who is at Fault in My Claim
In order to be eligible for compensation, you must not be the primary or majority cause of the accident in which you were injured. Texas has a "50% rule" that determines its system of proportionate responsibility, as dictated by Texas Civil Practice and Remedies Code §33.012. Essentially, the following two points apply to your claim:
If you are more than 50% to blame, you cannot recover compensation.
Your total compensation is reduced by the percentage of fault attributed to you.
For example, a person who has incurred $10,000 of damages as a result of an accident for which they were 10% at fault will be able to recover $9,000 instead of the full amount.
In order to increase your overall monetary award, our attorneys can investigate, collect, preserve, and present such evidence as photos and video of the scene, witness testimony, blood or breath alcohol test results, police records, and more.
I Can Schedule My FREE Consultation Today
Dallas Car Accident Lawyers provides all of our clients with a 100% FREE consultation to determine whether or not our firm is right for you. We also pledge not to collect a fee unless we win your case for you. Why do we do all of this? Because we have worked with many clients and have seen the effects of significant injuries. Sometimes, it is difficult for an injured person with dwindling income to pay up front for a lawyer, or to pay a fee when they did not win compensation in their claim. We believe that you should not have to avoid legal representation just because of your financial situation.
To schedule your FREE consultation, fill out the form on our contact page and a representative will be in touch within 48 hours. You can also call us today at 469-998-4069.
Frequently Asked Questions