Keller Car Accident Lawyer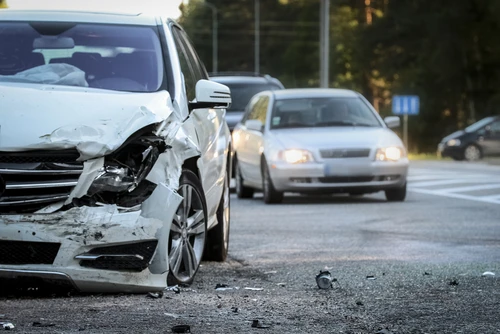 Hurt in a car accident here in Keller, Texas? You can take proactive steps to get the compensation you want in this situation by reaching out to members of our team. We'll step in to handle all of your legal needs after a car accident.
It's easy to reach our Keller car accident lawyers when you want help. Call (469) 998-4069 and allow us to investigate the causes of your accident. We'll get to work bringing you compensation for all of your losses through your personal injury claim while you focus on your recovery.
Get Help Right Away After a Car Accident in Keller
You're not alone if you were hurt in a car accident here in Keller. Attorneys with our team are ready to offer you the personalized assistance that you want, starting right now. We know how to handle insurance agents in Texas.
We also know the strategies that can work to bring you damages to cover your:
Current and future medical expenses
Wages lost during your recovery
Diminished earning potential
Vehicle repair costs
Pain, suffering, and mental anguish
Generally, it's a good idea to reach out to a car accident lawyer before you contact insurance agents here in Keller. Insurance agents will focus on limiting the compensation you receive.
Fortunately, you can count on our team to handle all communication with insurance agents.
If you do speak with an insurance agent before talking to one of our attorneys, make sure that you do not admit fault for the accident. You should also avoid downplaying the severity of your injuries. Finally, it is recommended that you do not provide insurance agents with a recorded statement about what happened during the collision.
The Causes of Your Car Accident Can Impact the Strength of Your Case
Drivers in Keller sometimes operate their vehicles in a reckless or dangerous fashion, which affects their liability in a car accident.
Members of our team are familiar with many of the reasons for car accidents here in Keller. We can step in to investigate the specific causes of your accident. We are ready to speak with witnesses, go over your police report, and work with accident reconstruction technicians.
Taking these steps can allow us to show that another driver caused your collision by:
Speeding or racing
Swerving between lanes
Passing or backing up improperly
Running a red light
Ignoring a stop sign
Driving under the influence of alcohol (DUI)
We're here to stand up for you if you were struck by a driver. You can easily contact us to get legal assistance in this situation. Call (469) 998-4069 and find out how a Keller car accident lawyer could help you.
Steps in a Car Accident Claim in Keller
Many drivers aren't sure what to expect after a car accident in Keller. We are ready to step in and walk you through the process for seeking compensation. These steps include:
Informing the Police
You need to notify the police if you were in a car accident in Keller. This allows the police to file a report about the accident. This proves that your accident actually took place and establishes key facts about what happened.
Getting Medical Treatment
It's highly recommended that you get medical care if you were hurt in a car accident in Keller. Waiting to get medical treatment can allow insurance agents to argue that you were not injured in the collision.
Some of your injuries may not show up right away. Always seek treatment for any physical injuries that you feel might be connected to your car accident.
Preparing a Claim
A car accident lawyer in Keller can prepare a car accident claim for you. Members of our team will file this claim with the insurance company. We'll gather evidence to support your story about what happened during the accident.
Negotiating with Insurance Agents
We are prepared to negotiate with insurance agents after we file your car accident claim in Keller. We know how to assess settlement offers to make sure they're fair to you. If the insurance company makes you a fair offer, you can accept it to get compensation for your losses.
Taking Your Claim to Court
In some situations, insurance companies won't treat drivers fairly after a car accident here in Keller. In this situation, members of our team can help you file a lawsuit. We can support you in court in front of a judge and jury. Find out more by contacting us now.
Make Sure You File Your Claim in Time
The state of Texas has a statute of limitations for car accident claims. A statute of limitations controls how long you can wait to seek compensation for your losses.
Often, you will only have two years to file a claim. Some drivers will only have six months to seek damages, which is why it's crucial to reach out to a car accident lawyer as soon as possible after your accident.
Talk to a Keller Car Accident Lawyer Today
Focus on getting the damages you want after a car accident in Keller by reaching out to us. You can contact us if you call (469) 998-4069. You can also fill out our online contact form. Our Keller car accident lawyers are ready to put you first after a collision. We'll work to settle your claim or help you in court.
Find out more about the assistance we provide with a free consultation.
Frequently Asked Questions