Richardson Big Rig Accident Lawyer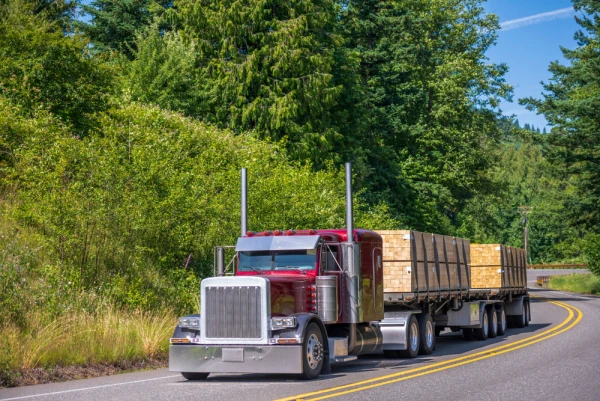 Were you hurt in a big rig accident in Richardson, Texas? If so, you can get help on your side as you seek compensation for your losses. A Richardson big rig accident lawyer will focus on bringing you damages for your:
Current and future medical expenses
Wages lost during your recovery
Costs to repair your motor vehicle
Reach out to us for assistance now by calling (469) 998-4069 to speak with a member of our team. We're ready to assess your case so we can offer you personalized assistance.
Get the Facts About Big Rig Accidents Around the Country
Big rigs are an example of a large commercial vehicle. These oversized vehicles are often long and heavy. They can cause significant amounts of damage if they are involved in an accident. Additionally, big rigs and other commercial vehicles have many accidents every year, according to the Federal Motor Carrier Safety Administration (FMCSA).
The FMCSA keeps track of the number of accidents that occur every year. According to the FMCSA, in the year 2017 there were:
Around 450,000 large truck crashes reported
Around 344,000 injuries crashes involving large trucks
Around 4,000 deadly crashes involving big-rig trucks
These accidents took place around the country. A Richardson big rig accident lawyer will step in to help you if you were hurt here in Texas.
Take These Steps After a Big Rig Accident in Richardson
It can feel difficult to know exactly what to do after a big rig accident. There are a number of steps you should follow after a collision. Depending upon your situation, you should:
Report your accident to the police.
Contact emergency services for medical attention.
Take pictures of the scene of the accident.
Get contact information from the big rig driver and eyewitnesses.
Reach out to a truck accident lawyer in Richardson.
You should also contact your insurance company after an accident with a big rig. However, you may want to speak to a lawyer first. Insurance agents will work to limit the compensation you receive after an accident. A lawyer will stand up for you to help you get damages for your losses. Getting help after a collision is simple, just call (469) 998-4069.
Focus on Liability for a Richardson Big Rig Accident
Getting compensation after a big rig accident in Richardson could require a lawyer to show that someone else caused the collision. A lawyer will take charge of your case immediately. Your lawyer will build your claim by:
Going out to the location of your accident
Requesting a copy of your police report
Speaking to all witnesses who saw the collision
Working with accident reconstruction technicians
Taking these steps will help a lawyer show that the big rig driver caused your accident. These drivers could cause accidents if they break the rules of the road. Some drivers operate a big rig too quickly for conditions. These vehicles are large and take a long time to stop, making it important for drivers to maintain a safe speed.
Big rig drivers could also cause an accident if their load comes loose. This could allow the contents of the truck to spill across the road, striking other vehicles. Reach out to a lawyer now to determine the causes of your accident.
Build Your Case with a Big Rig Lawyer in Richardson
You're not alone if you are struck by a big rig driver in Richardson. Start getting help on your side right away. A lawyer will help you file a claim with the driver's insurance company. Your lawyer will then negotiate with insurance agents on your behalf.
A lawyer could successfully bring you a settlement after a big rig accident. A settlement could cover your healthcare expenses and other losses. There are times when insurance agents won't treat you fairly. In this situation, you may want to take your case to court. A lawsuit could help you get damages after a big rig accident in Richardson.
Get Help from a Richardson Big Rig Accident Lawyer
Reach out to us right away if you were hurt in a big rig accident. A big rig accident lawyer in Richardson will immediately start working on your case. We will investigate what happened and help you handle insurance agents. Find out more by reaching out to us for a free consultation. We will provide straightforward answers to your legal questions.
Discuss your case by calling (469) 998-4069. You can also complete our online contact form.
Frequently Asked Questions