How Do You Know You Have Brain Damage?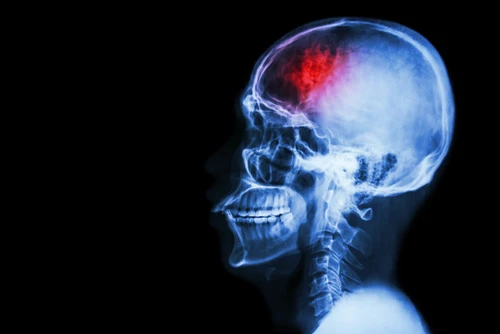 Were you hurt in a car accident in Dallas? If your head was slammed against something during the accident, you may worry that you could be left with brain damage. In this situation, it's normal to ask: how do you know you have brain damage?
Review some of the common symptoms of a traumatic brain injury (TBI) with this article. Consider different medical treatments for brain damage here in Dallas. You may also review steps to get compensation for healthcare costs associated with brain damage.
Common Symptoms of Minor Brain Damage in Dallas
Your brain can sustain an injury anytime you are struck in the head. Many people sustain head injuries if they are hurt while playing sports or after falling, for example. However, many brain injuries are caused directly by motor vehicle accidents in Texas.
If you sustain a brain injury due to a motor vehicle collision, you may not immediately realize that you are hurt. However, you might suspect that you have a minor TBI if you:
Lose consciousness or become confused or dazed
Experience a headache
Lose your balance or become dizzy
Have trouble sleeping or sleep more than usual
Vomit or become nauseous
You may also have problems concentrating or remembering things. In many cases, individuals with brain damage become sensitive to sound or light. You may also experience blurred vision or tinnitus (ringing in your ears). Additionally, feelings of anxiety or depression may indicate that you experienced a minor TBI.
Signs of Moderate or Severe Brain Damage in Texas
Some brain injuries are more severe than others. If you were seriously hurt in a car accident, you could experience a moderate or severe TBI. A severe TBI may have many of the same symptoms of a minor TBI. However, it is likely that the symptoms could be more severe. You may also find that you face additional symptoms, such as:
Seizures or convulsions
Loss of coordination or weakness in your toes or fingers
Fluids coming out of your ears or nose
A coma or inability to wake up once asleep
In many cases, a severe TBI causes individuals to become confused, combative, or agitated. Individuals with a moderate or severe TBI may slur their speech. It may be difficult to identify a severe TBI in yourself. However, if you notice these symptoms in a loved one, you should ensure that they get medical treatment as quickly as possible.
Treatments for Brain Damage From a Car Accident
You may need extensive medical care to recover from a TBI in Dallas. Many individuals who experience a brain injury end up requiring surgery. You may require surgery if a foreign object broke through your skull or if there is bleeding in the brain after a motor vehicle collision.
After a surgical procedure, you may require medications, including antibiotics. Many people recovering from a TBI must stay in a hospital for a period of time to recover from their injuries. You may also require significant therapy after a TBI in Dallas.Depending upon the severity of your injury, you could require occupational or physical therapy. In some cases of severe TBIs, speech and language therapy may help you recover from the effects of your injury.
Damages for Brain Damage Caused by an Accident
If you were hurt in a car accident and left with a TBI, you could be eligible to receive compensation for all of your medical treatment. This includes your emergency medical care, your stay in a hospital, and any surgical procedures required to help you recover.
You may also be able to secure damages to make up for wages you lost while recovering from a TBI. In some cases, you could get compensation for lost earning potential if you are left with a disability as a result of your injury. You could even get compensation for your pain, suffering, and mental anguish.
A Dallas car accident lawyer may be able to help you get compensation for all of your losses. You can begin working on a claim right now if you have suffered brain damage in a Dallas car wreck.
Get Help if You Believe You Have a TBI
How do you know you have brain damage? You may experience a number of physical symptoms to indicate that you have a mild, moderate, or severe TBI. If you believe you have a TBI, you can speak with a medical professional to get treatment. Then, contact a Dallas car accident lawyer to get help securing compensation for your injuries.
Start working on a claim now by calling (469) 998-4069 or completing our online contact form.
Frequently Asked Questions