North Richland Hills Truck Accident Lawyers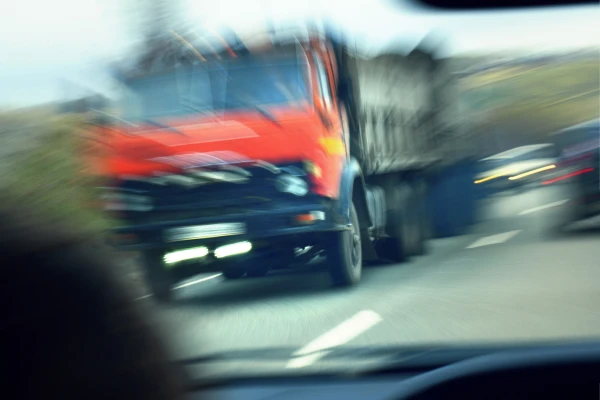 Truck accidents are some of the most dangerous events to occur on the roads around North Richland Hills. Tractor trailers and 18-wheelers carry heavy loads and sit high above other vehicles on the road. They are longer than cars and buses, which can even make turning a dangerous proposition.
Victims of truck accidents are often left with serious medical injuries and totaled vehicles. The truck driver may be required to compensate you for your medical expenses and other losses, but it can be difficult to legally get the damages you deserve.
A North Richland Hills truck accident lawyer can help you take charge of your situation. Our team of professional lawyers understands what it takes to successfully handle a truck accident claim. Let us provide you with the help you need before it's too late.
Statistics on Truck Accidents in Texas
Regulators have long realized how dangerous trucks can be. There are strict rules on how long truck drivers can operate without a rest and how much weight they can haul. These regulations are designed to protect other drivers and truckers from the terrible effects of a truck accident.
Unfortunately, these restrictions are often not enough to prevent serious collisions. In fact, the Texas Department of Transportation (DOT) reported that there were 433 fatal crashes involving just semis and tractor-trailer trucks in 2017.
These accidents occurred in both rural and urban areas and impacted all kinds of drivers.
We believe that you should be able to get professional help after any truck accident. We can provide the expert advice you need if you were injured in a collision, or if you lost a loved one to the actions of a negligent truck driver.
North Richland Hills Truck Accident Causes
Driving a truck can be much more difficult than operating a smaller motor vehicle. Drivers may cause accidents if they lack training or experience to handle their vehicles. We have also seen truck accidents that were caused by:
Reckless Driving
Fatigued Driving
Driving Under the Influence
Trucking companies can also contribute to accidents in the North Richland Hills area. Companies often prioritize profit above the safety of their employees and other drivers. You may be injured in an accident caused by:
Unsecured Truck Cargo
An Overloaded Truck
Inadequate Truck Maintenance
Additionally, companies that require their drivers to stick to strict delivery schedules can increase the odds that a serious accident will occur.
Services Provided by Truck Accident Lawyers in North Richland Hills
A North Richland Hills truck accident lawyer can begin helping you right away after a truck accident. We will immediately step in to ensure you are not mistreated by the trucking company or their insurance agents, who may try to offer you a subpart settlement offer.
It will take time to effectively investigate your truck accident case. Our team will need to dig into information about your case, including:
Police Reports
Witness Statements
The Driver's History
We will also go over all of your medical expenses and any wages that you lost while recovering from your injuries. Your losses can only be fairly compensated if we know exactly what you lost as a result of the accident.
Once we have completed our investigation, we can move onto mediation with the truck company. During the process of mediation, your case may be settled. A fair settlement offer will provide you with the compensation you deserve without requiring a courtroom battle.
Some cases cannot be resolved through mediation. Our team has experience winning courtroom cases involving truck accidents and we are not afraid of fighting for you in front of a judge and jury. We will be dedicated to pursuing your case in the way most likely to get you the compensation you deserve.
Secure the Help You Need from a North Richland Hills Truck Accident Lawyer
You will only have two years to file a claim after a truck accident in Texas. You will have the highest chances of getting full compensation for your injuries if you contact a North Richland Hills truck accident lawyer immediately after a collision. Reach out to our team by calling (469) 998-4069 or filling out our online contact form.
You can get a FREE consultation about your best options right now.
Frequently Asked Questions