North Richland Hills Uber & Lyft Rideshare Accident Lawyers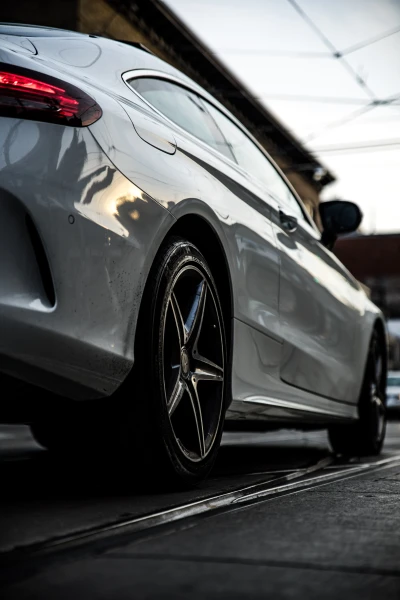 Personal injury claims are always stressful, since they represent an injured person's journey to get the compensation they deserve from the individual who caused their injuries. When the defendant on the other side of the aisle is a large corporation, such as a rideshare company like Uber or Lyft, with tremendous amounts of resources to avoid liability, the situation can become fraught. However, help is available.
At our firm, a Dallas car accident law firm, we employ highly skilled North Richland Hills Uber and Lyft rideshare accident attorneys for just this situation. We assist injured clients in keeping these companies accountable for the harm their drivers do. With the latest data from the Texas Department of Transportation claiming that roughly one car accident injury happens every two minutes, and with the rise of rideshare drivers joining the so-called gig economy, these services have become very important.
If you are injured in an accident involving a rideshare driver, get in touch with us today. Our lawyers have worked with clients who have experienced such wide-ranging injuries as:
Paralysis
Broken bones
Loss of limb
Spinal problems
Whiplash
Road rash
Traumatic Brain Injuries (TBIs)
When to File a Claim for My Rideshare Accident
Deciding to file a claim for compensation is always up to the injured person, but there are several key factors to keep in mind when making that decision. You should discuss the matter with an experienced local attorney at your earliest convenience in order to ensure that your decision is well-informed.
Time Limits on Filing a Claim
The first issue to think about is the statute of limitations for personal injury claims in Texas. Set by Texas Civil Practice and Remedies Code §16.003, this deadline is two years from the date of your accident. In other words, if you fail to file your intent to sue in court within two years of your injury, you risk losing the right to pursue compensation from the other driver and any associated defendants, such as the rideshare company. Our attorneys can help to ensure that this deadline does not pass without your claim being filed.
Issues of Fault
The second most important idea you want to discuss with your North Richland Hills Uber and Lyft rideshare accident lawyer is the likely apportioning of blame in your case. Texas courts use a system known as proportionate responsibility to determine the amount of compensation you can recover in your claim. There are two facets of this theory:
You cannot recover compensation if you are more than 50% at fault.
Your compensation is reduced by the percentage of fault assigned to you.
In other words, a bicyclist who pulls out in front of a car may have a large portion of the blame for their subsequent injuries resulting from the bicycle accident. If their damages total $100,000 and they are found to be 50% at fault for the accident, they will be able to recover $50,000 instead of the full amount. Some of the evidence we can use to increase the blame put on the opposing driver include:
Cell phone records (for texting and driving accident claims)
Police records
Eyewitness testimony
Nearby surveillance or traffic camera footage
Blood or breath alcohol tests (for drunk driving claims)
When Companies Can Be At Fault
Not every accident involving a rideshare driver will result in the parent company being held liable. However, our North Richland Hills attorneys can investigate the situation surrounding your accident to determine if the possibility of liability exists. Some examples of possible situations in which the company may be on the hook for compensation include crashes that result from policies that encourage risky driving, errors in their driver contracts, or even a failure of the company to perform adequate background checks and engage in due diligence to ensure the safety of other cars on the road.
For example, a rear end car accident could happen due to the rideshare driver being encouraged by certain policies to speed or drive recklessly in order to bring in more revenue through increased fares. While most cases involve merely the injured person and the driver of the other vehicle, our North Richland Hills attorneys will examine your case in depth to make sure we do not miss a source of compensation.
Dallas Car Accident Lawyers works hard to help injured people through some of the most difficult days of their lives. We have seen firsthand the kind of stress, financial worry, strained relations, and other difficulties. That is why we provide our clients with 100% FREE consultations on each case and pledge not to collect a fee unless we win you the compensation you deserve.
To start the process of working with us today, call us at 469-998-4069 or fill out the form on our contact page.
Frequently Asked Questions