Lancaster Dump Truck Accident Lawyer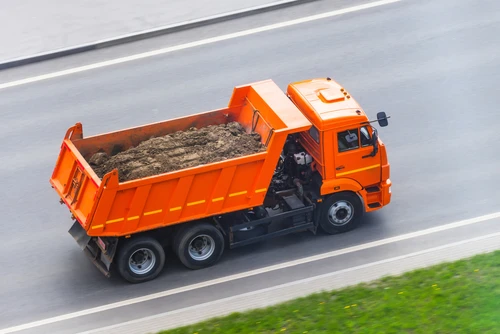 We're here to help if you were hit by a dump truck in Lancaster, Texas. We know that a dump truck collision can leave you with high medical expenses and other losses. That's why we're prepared to build a claim for you to get compensation.
You can easily reach us when you want legal help. Just call (469) 998-4069. Start building your claim with a Lancaster dump truck accident lawyer. Allow us to focus on settling your claim with insurance agents. We also know how to take your claim to court here in Lancaster.
The Facts About Dump Truck Accidents in the U.S.
Dump trucks are one kind of commercial vehicle. There are several primary kinds of dump trucks. Some trucks lift up and dump out of the rear of the vehicle. Other dump trucks dump to the side. In either case, these vehicles are very large and very heavy.
Drivers can have a difficult time handling a dump truck, due to the vehicle's size. These vehicles are difficult to maneuver and they have a number of blind spots. These factors contribute to the fact that there were over 14,000 dump truck accidents in 2017.
The Federal Motor Carrier Safety Administration (FMCSA) tracked these accidents. According to the FMCSA, there were over 5,000 injury accidents involving dump trucks. There were also 380 accidents that resulted in a fatality. As you can see, these accidents are very serious.
Take These Steps After a Lancaster Dump Truck Accident
It can feel difficult to know exactly what to do after a dump truck accident in Lancaster. Fortunately, you can get advice about the steps you should take following a collision. In general, the experts recommend that you stop right away. After you stop, you should:
Call the police and tell them you had an accident
Contact emergency services if you are hurt
Take pictures of your accident scene and your injuries
Get contact information from the dump truck driver and witnesses
Contact information can include names, addresses, and phone numbers. You should also exchange insurance information with the driver who hit you. You should not take responsibility for the accident. This means you should avoid apologizing or saying that you caused the accident.
Finally, it's a good idea to contact a dump truck accident lawyer in Lancaster before you speak with insurance agents after a collision. We know that insurance agents are primarily concerned with saving money after an accident. They can try to ask you leading questions to limit your compensation. Get legal support handling insurance representatives by calling (469) 998-4069.
Investigate Your Dump Truck Accident in Lancaster
You do not automatically receive compensation if you are hit by a dump truck in Lancaster. In fact, you could only receive damages if a lawyer shows that someone else was at-fault for the accident. We're ready to work to assess the causes of your collision now. Allows us to:
Investigate the scene of your accident
Speak with all witnesses who saw the collision
Review your police report
Work with accident reconstruction technicians
We'll work to show that the dump truck driver was at-fault for your accident. We could also work to show that the dump truck company holds some responsibility. Note that you can get some compensation even if you are partially to blame for the accident. However, in this situation, you receive a decreased percentage of the total possible compensation.
Focus on Compensation for a Lancaster Dump Truck Accident
We're here to help you build a claim if you were hit by a dump truck in Lancaster. These claims can be filed with insurance companies, allowing you to settle your case. If you settle your claim, you do not have to go to court. Settlements often provide drivers with compensation for their:
Healthcare costs
Wages lost at work
Vehicle repair expenses
Pain, suffering, and mental anguish
However, insurance companies do try to limit compensation in some dump truck accident cases. In these situations, you can file a lawsuit. A lawsuit allows you to take your claim to court. Allows us to focus on bringing you a verdict in your favor right now.
Contact a Lancaster Dump Truck Accident Lawyer Today
Want compensation after a dump truck accident in Lancaster? If so, reach out to us to get legal help on your side. You can easily reach us if you call (469) 998-4069. We also have an online contact form for clients in your situation. Our dump truck accident lawyers in Lancaster are prepared to help you now.
Find out more with a free consultation from a member of our team.
Frequently Asked Questions