Do You Have to Go to Court for a Truck Accident?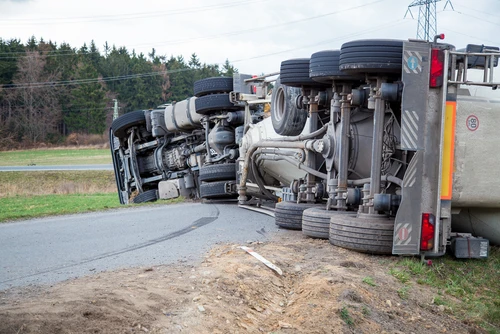 Were you hurt in a truck accident in Dallas? If so, you could be eligible to receive compensation for your medical expenses, lost wages at work, and other damages. You may be able to get compensation for your losses by filing a lawsuit, but do you have to go into the courts for a truck accident?
Use this article to review your options for securing compensation after a motor vehicle collision.
Many Truck Accident Claims Are Settled Out of Court
You should know that many truck accident claims in Texas are actually settled outside of the court system. This means that you do not have to go to a court for all truck accident claims, and, in fact, it is likely that your claim will be resolved without the help of a judge and jury.
In order to settle a claim out of court, your lawyer may need to come to an agreement with the insurance agents representing the driver who hit you. Securing this agreement generally requires your lawyer to negotiate with insurance agents on your behalf.
Use Caution When Settling a Truck Accident Claim
Insurance agents in Dallas are primarily concerned with protecting the bottom line of their company. This means that they may attempt to get you to accept a subpar settlement offer after you are hurt in an accident. For this reason, it's advisable that you always allow a truck accident lawyer to assess a settlement before you accept it.
Note that, once you accept a settlement from the insurance company, you may be unable to get any further compensation for your losses. In order to prevent the insurance company from taking advantage of you after an accident, you may want to allow a lawyer to handle all communication with insurance agents.
You should also be aware that if you admit fault for the accident or downplay the severity of your injuries, it could impact the amount of your settlement. Refer all questions about a truck accident in Dallas to your lawyer to protect your ability to get compensation for your losses.
Types of Compensation Available Through a Settlement
A settlement with the insurance company representing the truck driver may allow you to get compensation for your losses in the state of Texas. A lawyer could step in to help you get damages to cover your:
Current and future medical expenses.
Lost wages and lost earning potential.
Damage to your motor vehicle.
Pain, suffering, and mental anguish.
Your lawyer may thoroughly investigate your case to ensure that all of your losses are appropriately recorded. Your lawyer may then present your medical records to the insurance company, to demonstrate the severity of the losses you sustained as a result of the accident.
Establishing Liability to Settle a Truck Accident Claim
A lawyer may still need to show that someone else caused your accident, even if your claim is settled outside of the court system in Dallas. This means that a Dallas car accident lawyer may need to begin an investigation into the causes of your accident by:
Reviewing your police report.
Interviewing witnesses who saw the accident.
Working with accident reconstruction specialists.
Gathering evidence may help your lawyer demonstrate to the insurance company that their client caused your accident. In this situation, the insurance company may settle with you in order to avoid a lengthy court battle that they could lose in any case.
Some Truck Accident Claims Goes to Court
Thus far, we have focused on the fact that you do not have to go to court for a truck accident in Texas. However, in some cases, your lawyer could advise you to file a lawsuit against the driver who struck you. This could happen if insurance agents refuse to agree to a fair settlement in your case.
Resolving a lawsuit in your favor requires your lawyer to prove the truck driver caused your accident and that the accident caused your injuries. Find out more about this process by contacting a Dallas truck accident lawyer now.
Speak to a Lawyer About Going to Court for a Truck Accident
You do not have to go to court for a truck accident in Dallas. In fact, many truck accident claims are resolved outside of the court system. A Dallas car accident lawyer could help you handle your case in or out of court. Find out more by calling (469) 998-4069 or filling out our online contact form.
Start getting answers to your legal questions right now, so you can decide how to resolve your truck accident claim.
Frequently Asked Questions