Lewisville Texting While Driving Accident Lawyer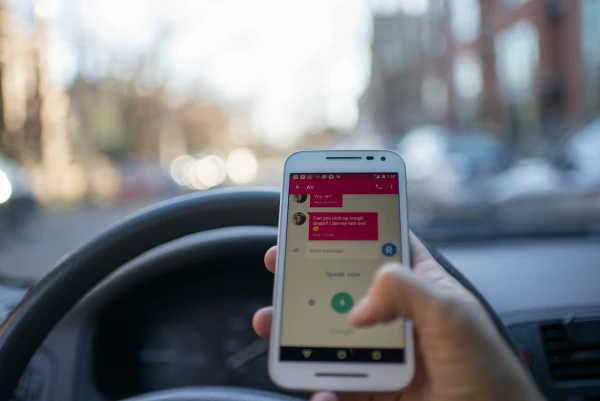 Cell phone use is nearly ubiquitous in the modern world. Even young children now carry cell phones to school. With so many phones out there, the inevitable result is that car wrecks caused by texting while driving are becoming increasingly common. In fact, the National Highway Traffic Safety Administration lists texting and driving as a particularly "alarming distraction" because the action takes the driver's eyes off the road for as much as five seconds at a time. If you are injured in an accident involving texting and driving, make sure to contact the skilled Lewisville attorneys at our firm, a Dallas Car Accident law firm.
Our goal is to get injured people the legal help they need to achieve a positive outcome for their claim and get the highest compensation possible. As veterans of the Lewisville personal injury world, we have worked with clients who suffer injuries as diverse as the following:
Whiplash
Traumatic Brain Injuries (TBIs)
Broken bones
Loss of limb
Severe road rash
Disfigurement
Paralysis
Regardless of the severity of your injuries, our attorneys will work to build a strong claim for compensation while you and your family focus on recovering from this tragic occurrence.
Pursuing All Available Defendants in My Claim
According to Texas Civil Practice and Remedies Code §16.003, the statute of limitations for personal injury claims throughout the state is two years. This means that you must file your claim in court within two years of the date of your accident to retain your legal right to pursue compensation from the at-fault parties. To do this, however, you need to know which persons or entities you are going to sue for damages.
While the obvious defendant is the driver of the vehicle, there are several other entities that may be liable for your damages as well. At our firm, a Dallas car accident law firm, , our Lewisville texting and driving attorneys will pursue all leads to evaluate your compensation from all negligent parties.
Rideshare Companies
If the driver in your accident worked for a rideshare company like Uber or Lyft, that company may be responsible for paying compensation as well. Sometimes, these companies inadvertently encourage drivers to speed in order to pick up more fares, or they fail to vet their drivers properly and hire drivers with poor records. Since they control massive resources and can hire the best available defense teams, it is best to consult with Lewisville attorneys for these matters rather than trying to combat these companies on your own.
Alcohol Providers
In some texting and driving accident claims, the opposing driver may have been intoxicated as well. Under very specific circumstances, the establishment that served the driver alcohol prior to them getting in their car may be liable to pay compensation for your injuries as well. Our attorneys can work to find evidence that the establishment continued serving the driver alcohol well past the point of obvious inebriation, increasing the likelihood of its liability.
Trucking Companies
Trucks can do massive damage in a collision, even in the case of a simple rear-end accident. Though the driver of a truck may be at fault for the accident, the trucking company itself also can be a defendant in these claims. For instance, the trucking company can be liable for failing to perform regular maintenance on the truck, pushing its driver to drive past national regulations, and altering the information in its driving records. Sometimes, more than one action can lead to an accident that caused your injury, and all of the people responsible for those actions should pay you compensation.
From bicycle accidents to bus accidents, the attorneys at our firm, a Dallas car accident law firm, have handled most kinds of personal injury claims in Lewisville. We can provide you with the help you need to build a successful claim, including:
Collecting and preserving evidence
Bringing expert witnesses to assign values to your damages
Filing paperwork within all relevant deadlines
Negotiating with opposing counsel
Handling jury selection
During the weeks and months after your injury, it is likely that you will face a physical recovery process that will take the bulk of your attention. You do not need the added stress of helming a bid for compensation when professionals like our Lewisville texting and driving accident lawyers are available to help you.
Since our firm, a Dallas car accident law firm, understands that the time after a significant injury can be fraught with emotional turmoil, stress, strained relationships, and dwindling finances due to lack of income, we make two promises to our clients:
We offer a 100% FREE consultation to discuss the details of your case.
We do not collect a fee unless we win you the compensation you deserve.
Getting in touch with us is easy. Simply fill out the form on our contact page or call 469-998-4069. We look forward to helping you pursue justice as you build a better future.
Frequently Asked Questions