Lewisville Personal Injury Lawyer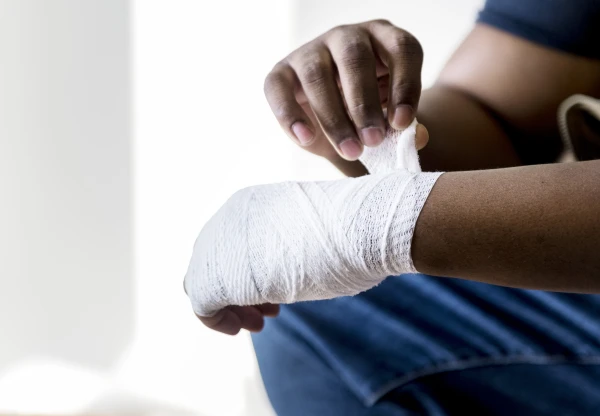 Serious injuries can come with lifelong implications, significant time away from work, difficult recovery process, strained relationships, and other negative effects. When the injury stems from the fault of some other person, the situation is even more of a struggle. Luckily, Texas law is on the side of the injured person.
How can a Lewisville Personal Injury lawyer help you receive compensation after an accident or injury?
As experienced Lewisville personal injury attorneys, our firm, a Dallas car accident law firm, can help you and your loved ones recover the compensation you need after a devastating accident and injury. Whether it is by collecting evidence of your damages, speaking with expert witnesses, preserving eyewitness testimony, negotiating for a settlement before the rigors of a trial, or representing your interests in court, our firm, a Dallas car accident law firm, has the knowledge to bring success to your claim.
Compensation in My Claim
Our Lewisville personal injury lawyers have handled everything from collisions with bicycles to accidents involving rideshare companies like Uber and Lyft, so we know what to expect in these cases and how to compile a list of accurate damages. Typically, the two categories of damages for which you may be able to pursue compensation are called "economic" and non-economic."
3 Types of damages in a Personal Injury Case
Economic Harms
Non-economic Harms
Exemplary Damages
The first category of harm, economic damages, deals with items that directly impact your finances. In other words, these items tend to come with receipts or bills that show a clear and explicit monetary value. They can include things like your medical bills, the wages you would have made at work had you not been injured, the cost of repairing or replacing your vehicle after an accident, and similar harms.
Non-economic Harms
Non-economic damages, on the other hand, do not have explicit monetary values associated with them and are more subjective effects of your injury. It may be necessary to consult with an expert witness to arrive at a suitable amount for these kinds of damages. They include issues like your physical suffering, mental anguish, loss of enjoyment in life, loss of companionship with a spouse, and similar issues. There is no limit to the amount of compensation that can be awarded for non-economic damages in Texas.
Exemplary Damages
The third form of compensation exists, but it is rarely awarded. This is "exemplary damages," which is used as a form of punishment to the offending driver and a deterrent toward similar behavior in the future. Cases that warrant exemplary damages include texting while driving accidents and crashes that result from similarly egregious negligence, such as drunk driving.
Local Courtroom Procedures
It is best to have a skilled and knowledgeable Lewisville personal injury lawyer on your side when building a case, as there are plenty of laws and procedural rules that must be observed. While Texas governs many of the restrictions on personal injury law procedure, local courtrooms can require forms to be filed in different ways or have additional quirks that may not be familiar to out-of-state lawyers.
By working with our local Lewisville personal injury attorneys, you can help to ensure that your claim is filed within the two-year statute of limitations, for example. Plus, our attorneys may have existing relationships and report with local judges and opposing counsel, making courtroom litigation simpler and pretrial negotiations smoother. An out-of-town attorney may not have that familiarity and may not be aware of local judges' preferences or opposing lawyers' tendency to settle before trial.
Fault and Its Effect on My Claim
Not all personal injury claims are straightforward. Some involve a complex interweaving of responsibility that, at the end of the trial, may leave you holding some of the blame for your injury. Unlike other states, Texas allows a person to receive compensation from the other party as long as they are not more than 50% at fault. Called a standard of proportionate responsibility, this system means that your total compensation will be reduced by the percentage of fault attributed to you. If you are found to have 40% of the blame for an accident, your total compensation will be reduced by 40% as well.
The opposing side will always try to pin as much blame on you as possible in these situations, which is why it is unwise to try to navigate these negotiations and lawsuits on your own. Let the Lewisville personal injury attorneys at our firm, a Dallas car accident law firm, help you get a favorable result.
Get a FREE Consultation With Local Lawyers Today
Dallas Car Accident Lawyers has handled a wide variety of claims, including:
Truck accidents
Bus accidents
Pedestrian accidents
Wrongful death claims
Our attorneys know just how devastating a serious injury can be, which is why we do everything in our power to fight for the compensation injured people deserve. We are aware that times get much more difficult after an injury, including cramped schedules, increased stress, long recovery times, and shrinking bank accounts due to lost income.
To show our dedication to justice, we provide all of our clients with a FREE consultation to see if we are right for their claims. We also pledge not to collect a fee unless your claim has reached a successful conclusion and you are awarded the compensation you need.
If you are injured and need representation, call our Lewisville personal injury lawyers at 469-998-4069 or fill out the form on our contact page.
Frequently Asked Questions