Lewisville Rear End Collisions Accident Lawyer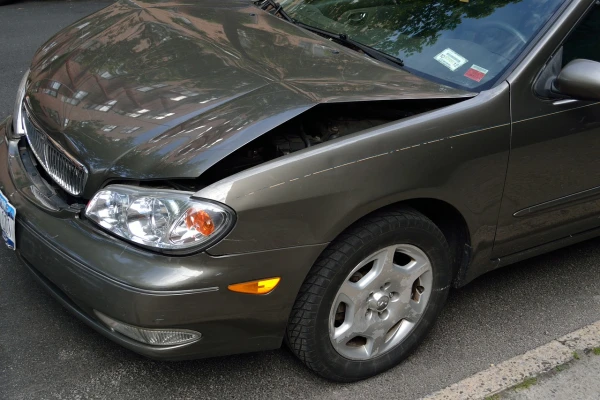 Though rear-end car accidents are seemingly commonplace, they still can result in serious injuries that have lifelong consequences. When you are injured in a crash that was not your fault, the sense of injustice can be overwhelming. However, the law is on your side. With help from the skilled Lewisville rear-end accident attorneys at our firm, a Dallas car accident law firm, you can pursue the full compensation that you are owed.
Many people associate rear-end accidents with severe whiplash, and that certainly is an injury that is common in these cases. However, our attorneys have worked with injured clients suffering from a wide range of harms and we know how to handle even the most serious of injuries. Some of the clients we have worked with in the past include those with such injuries as:
Broken bones
Traumatic Brain Injuries (TBIs)
Loss of limb
Spinal cord damage
Burns
Paralysis
No matter how significant your injury, you can count on our Lewisville rear-end accident lawyers to handle your claim with dignity and professionalism.
Reasons Why I Should Hire a Local Attorney
To get compensation from the responsible driver, you first must file a personal injury claim in court. Having a local attorney help with your paperwork can bring additional benefits that have the potential to improve your outcomes and strengthen your case. Though much of the law surrounding personal injury claims in Lewisville is dictated by the Texas Civil Practice and Remedies Code, local courts can have specific quirks and knowing those procedures can help speed up a claim.
Knowledge of Local Opposing Counsel
Another reason to hire locally is that our Lewisville rear-end accident lawyers may have worked opposite defense attorneys in similar cases before. This can give us an edge at the pretrial negotiation table in that we may be able to know which attorneys are keen to settle cases and, if they are willing to settle, what kinds of evidence is likely to cause them to increase their settlement amount.
Knowledge of Local Judges
Not only does having a local lawyer give you inside information on the local procedures within a courtroom, but it also helps in that our Lewisville attorneys often represent claims before the same judges numerous times. Knowing the evidentiary and procedural preferences of local judges can be a boost to both the positivity of your claim's outcome and the speed at which the claim is resolved in court.
Common Types of Fault in Rear End Accident Claims
A driver of an opposing vehicle can be at-fault for your accident in a number of different ways, each of which may require different kinds of evidence and argumentation to prove. Of course, a drunk driving wreck is rather straightforward in that there usually is evidence such as a Blood Alcohol Content test or breathalyzer analysis that pins the blame on the at-fault driver. In many cases, the fault can be shown by analyzing the crash scene and determining that the driver was following your car too closely. However, one of the more dangerous forms of negligence is distracted driving.
Distracted Driving
Listed by the National Highway Traffic Safety Administration as having resulted in more than 3,000 in 2017 alone, distracted driving occurs when a driver is not giving their undivided attention to the operation of their vehicle. It can come in the form of loud music, conversing with passengers in the car, and even driving while drowsy.
However, the NHTSA ranks texting and driving as the most "alarming" form of distracted driving in that it can take a driver's eyes away from the road for more than five seconds at a time. If your accident involved texting while driving, you may be awarded extra compensation decided by the jury as punishment to the offending driver, though this is rare.
Dallas Car Accident Lawyers Can Strengthen My Case
At our firm, a Dallas car accident law firm, , we have the experience and legal knowledge you need to build a strong claim toward the compensation you justly deserve. With the growing number of drivers working for rideshare companies like Uber and Lyft, your personal injury claim may put you squarely at odds with a corporation that has massive amounts of resources. Trying to handle these kinds of negotiations and litigations on your own is much harder than letting professionals handle your claim while you focus on recovering from this tragedy.
We have worked with a multitude of accident cases, including:
Motorcycle accidents
Truck accidents
Bus accidents
Pedestrian accidents
Wrongful death claims
Whatever the details of your specific rear end car accident claim in Lewisville, our local attorneys are available to help you get the compensation you need to build a better life.
In fact, we offer clients a FREE consultation to discuss the details of your claim, and we do not collect a fee unless we win your compensation. To get in touch, simply fill out the form on our contact page or call 469-998-4069.
Frequently Asked Questions