Lewisville Bicycle Accident Lawyer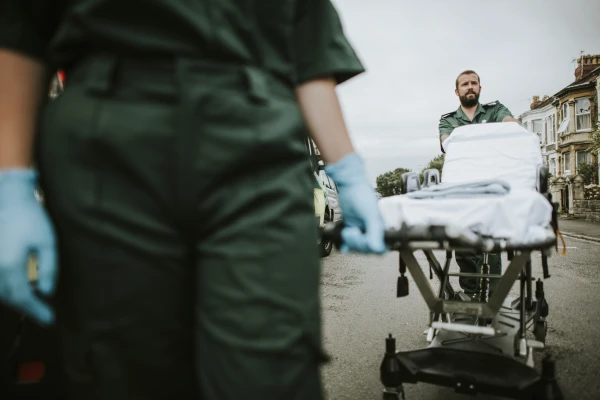 Given the modern push toward eco-friendly activities and healthy living, it should come as no surprise that bicycle riding is on the rise. While this is a great idea for lowering a person's carbon footprint, situations in which bicyclists have to interact with motor vehicles can be dangerous. Bicycles offer little protection, and Texas does not have a law against adults riding bikes without helmets, so the potential for significant injuries is high in any bicycle accident. If you are injured in such an event, make sure to get in touch with the Lewisville bicycle accident attorneys at our firm, a Dallas car accident law firm, as soon as possible to start pursuing compensation from the at-fault driver.
As skilled personal injury attorneys, we have worked with clients who suffer from a wide range of injuries and need compensation to bring their lives back into a sense of normalcy. Some of our past claims have included injuries like:
Spinal trauma
Broken bones
Loss of limb
Paralysis
Traumatic Brain Injuries (TBIs)
In fatal crashes, it may be necessary to pursue a wrongful death case against the responsible driver. our firm, a Dallas car accident law firm, can help with that as well.
Rules of the Road in Bicycle Accidents
In general, Texas law considers bicycles as vehicles and applies its Transportation Code to these situations. For instance, the safe passing laws in which a driver must pass other vehicles while leaving a safe distance between them also applies to bicycles. However, some situations are unique. For example, the statutes regarding drinking and driving do not specify bicycles and are applicable to motor vehicles only.
For a layperson unfamiliar with the laws, navigating complex issues of fault and legal responsibility in a bicycle accident may be difficult. Couple with that the fact that local ordinances can exist where statewide ordinances do not, and you have a complicated tangle of laws that no non-lawyer should feel obligated to understand—especially when that person is struggling with a difficult recovery process. Instead, our Lewisville bicycle accident lawyers can help you strengthen your case through careful study of the applicable laws.
Notions of Fault in My Claim
From rear-end accidents to more involved wrecks with rideshare drivers for Uber or Lyft, the main issue in any personal injury claim is the apportioning of blame between the involved parties. The gist of the law is that the person is responsible for the crash, and therefore for the other person's injuries, should pay compensation to the victim. However, cases are not always cut-and-dry when it comes to who is to blame.
Fortunately, Texas uses a system called proportionate responsibility to allow injured people to sue for damages even if they share some of the blame for an accident. As long as you are not found to be more than 50% at fault for your injury, you may pursue compensation from the driver of the other vehicle. Any percentage of blame that is attributed to you will reduce your total compensation. For example, if you are found to have 20% of the blame for your accident, your compensation will be reduced by 20% also.
For this reason, it is important for you to have knowledgeable local attorneys on your side to argue and show evidence for more blame to be placed on the opposing driver.
Understanding My Damages
The damages for which you can pursue compensation come in two varieties: economic and non-economic. Though very rare, "exemplary damages" are the third form of compensation that may be awarded to you by the jury if they feel that extra compensation is warranted.
Economic Harms
The first category, economic damages, includes everything that directly affects your finances. These harms range from medical bills and property damage to the value of lost wages.
Non-economic Harms
Harms that do not directly impact your bank account are considered non-economic damages. These include issues like your pain and suffering, loss of enjoyment in life, loss of consortium with a spouse, and mental turmoil. Since they do not come with price tags, these often require the testimony of expert witnesses to properly evaluate.
Exemplary Damages
In situations that exhibit extreme negligence on the part of the offending driver, such as drunk driving accidents or even serious cases of texting while driving, the jury may decide to award extra compensation as a punishment to the at-fault driver. While attorneys and injured claimants do not directly argue for this form of compensation, evidence that we provide may sway the jury toward that decision.
I Can Get a FREE Consultation Today
At our firm, a Dallas car accident law firm, , we believe in giving our all for injured clients. We will provide you with a FREE consultation so that we can discuss your case in person. Also, we do not collect a fee unless our Lewisville bicycle accident lawyers have won you the compensation you and your family deserve.
To get your free consultation, simply fill out the form on our contact page or call 469-998-4069. A representative will be in touch to schedule your appointment within 48 hours.
Frequently Asked Questions