Can You Sue For Negligence in a Car Accident in Texas?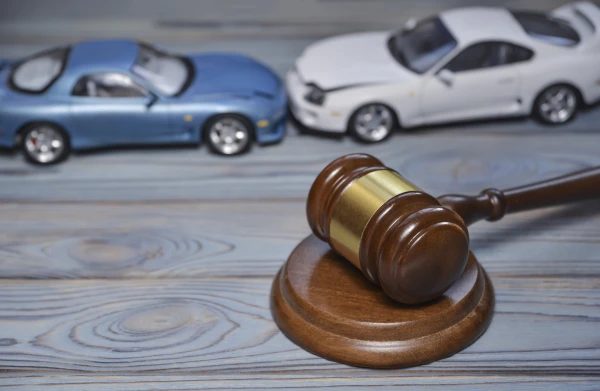 Being in a car accident in the state of Texas is bad enough when it's an accident, but when it's the result of the other driver's negligence, that's downright infuriating. Now you have to go through the trouble of repairing or replacing your vehicle and possibly even dealing with medical issues as the result of something that could have otherwise been avoided.
A Dallas car accident lawyer can help you sue the other driver to get you the money you need so you can get back to living a normal life, the way it was before the accident.
Understanding Negligence
The very definition of "negligence" is that a person acts in such a way as to be careless or reckless with complete disregard for how his or her actions will affect other people. On the road, this can mean speeding, weaving in and out of traffic, failing to yield, or a variety of other careless driving maneuvers that can lead to an accident.
If a driver engages in negligent behavior, this means that he did not drive carefully enough to avoid causing damages or injuries to other people on the road. That driver is then liable for the accident, and you can sue him or her for negligence.
Proving Negligence
To be successful on a negligence claim, you must be able to prove the following:
That the law required the other driver to take reasonable care while driving
That the other driver did not exercise this duty of care
That the other driver's conduct caused your injuries and/or damages
Some of these things may be easier to prove than others. For example, proving that the law requires a driver to drive safely is easy enough. However, proving that the way the other driver drove caused your injuries may not be as easy to prove. What if the other driver claims that you're exaggerating your injuries? Or that you were injured before the accident even happened? How would you defend yourself?
In these situations, an experienced car accident lawyer can gather the necessary information and experts to prove exactly who was at fault for the accident and their share of the liability. Even if you were partially at fault, it is a good idea to hire a lawyer to help you, as the other driver will rely on this to reduce his obligation to pay.
Dealing With the Insurance Company
If your accident was the result of the other driver's negligence, his insurance company should compensate you for your damages and medical bills. To receive these monies, you need to file a claim with the other driver's insurance company, and they will pay out according to the limits on the other driver's policy.
The bad news is that most Texas drivers only carry the minimum when it comes to coverage. This translates to $30,000/$60,000. What this means is if you have medical bills that are over $30,000, or if the total damages for all injured parties in the accident exceeds $60,000, then you will have to turn to your own insurance company to compensate for the difference.
Insurance companies are not in the business of paying out. If they were, they'd go out of business. Therefore, if you have trouble getting the money you need and deserve from either your insurance company or the other driver's insurance company, a Dallas car accident lawyer can step in and help you manage your claim.
Uninsured Motorist Coverage
Of course, if the other driver is at fault for the accident, his insurance should pick up the tab in attempting to make you whole again. However, as mentioned above, the amount of coverage most drivers carry is not enough to compensate you in the event of a severe accident.
For this reason, you may want to consider carrying underinsured or uninsured motorist coverage. This is especially important if you end up in an accident with someone who has no insurance whatsoever. Who else is going to pay your repair and medical bills?
With the rise in hit-and-run drivers lately, this kind of insurance is very helpful. Here, your insurance company will treat the other driver as if he or she was an uninsured driver and compensate you accordingly.
You can never be too careful nowadays. If you have questions about filing for additional insurance, a Dallas car accident lawyer can help.
Were You in an Accident With a Negligent Driver? We Can Help!
There's perhaps nothing more infuriating than being injured or suffering damages as the result of another driver's negligence. In a situation like this, a Dallas car accident lawyer can help you recoup the money you need to feel whole again. If you'd like to speak with one of the experienced lawyers on our team, fill out our contact form, or give us a call at 469-998-4069, and let's get started.
Frequently Asked Questions