Lewisville Wrong-Way Accident Lawyer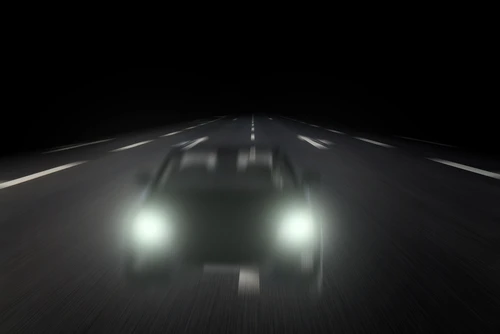 Seeing another vehicle driving head-on towards, going the wrong way on the road, is one of the most terrifying scenes a driver in Lewisville can imagine. Unfortunately, this situation can become a reality for some drivers, and the consequences are often terrible. If you or a loved one was impacted by a wrong-way crash, it's time to talk to a Lewisville wrong-way accident lawyer.
Our Dallas car accident lawyers have helped countless car accident victims get the compensation they need and deserve. If you were not at fault for your accident, you should not have to bear the costs of the damages. We will help you build a strong case while maintaining great communication along the way.
To get a FREE consultation today, call us at (469) 998-4069 or contact us online. We do not charge a fee unless we win you a settlement or a verdict, so there is no risk to you.
Drunk Driving Often Causes Wrong-Way Accidents
According to the Federal Highway Administration, 300 to 400 people are killed every year because of wrong-way driving crashes. This only makes up about one percent of all traffic-related deaths each year, but wrong-way accidents are often more serious than other types of accidents.
A common cause of wrong-way crashes is drunk driving. Going the wrong way on a road requires a driver to be extremely unaware of their surroundings, which is what happens when a driver is impaired by drugs or alcohol. That's why one of the best ways to reduce these types of crashes is by reducing the number of drunk drivers.
A drunk driver might not realize that they have drifted onto the wrong side of the road or turned down a one-way street. Since drunk driving happens most often during the night, a drunk driving accident may occur at dark and when the driver is likely to be speeding. Not only is drunk driving a clearly negligent behavior, but it's also very reckless and careless.
Other Causes of Wrong-Way Crashes in Lewisville
Wrong-way crashes result in head-on collisions and side-impact accidents. They also tend to occur when one or both drivers is traveling at high speeds. This is why they tend to leave victims with serious or fatal injuries that impact their entire lives.
Besides drunk driving, here are some other factors and situations that may lead to wrong-way accidents:
Older drivers who have poorer vision and trouble seeing certain signs
A driver's unfamiliarity with the city's roads
Unclear signage, especially at a highway exit ramp, which is where many wrong-way accidents happen
Night driving when visibility is lower and there are more drunk and tired drivers on the road
Weekend accidents when more people are out drinking
Many wrong-way crashes also happen in lanes that are closest to highway medians.
No matter how your wrong-way accident occurred, the at-fault driver should be held responsible. Contact a Lewisville wrong-way accident lawyer today to get started building your case and pursuing the compensation you deserve.
Damages Available in a Wrong-Way Accident Claim
If you were not at fault for your accident, you can file a claim with the at-fault driver's insurance company to seek financial recovery for what you've lost. Here are some of the damages you may be able to claim.
Medical Costs
Medical expenses make up the largest portion of the tangible costs from a wrong-way crash. These types of accidents tend to be very serious, and they are often deadly. You should be able to recover all of your medical costs from an accident another driver caused.
Your medical expenses may include:
Doctor and hospital bills
Prescription medications
Physical therapy and
Future medical costs
Your lawyer can help you keep track of all medical bills and other evidence of these damages.
It's also very important that you see a doctor as soon as possible after the crash. If your injuries are very serious, you should receive attention at the scene. Otherwise, you'll need to see your doctor as soon as possible. If you wait too long to address your treatment needs, it can really hurt your case.
Lost Wages or Earning Capacity
You can also claim any wages that you missed out on because of the accident.
If your wrong-way accident injuries prevent you from working as you could before the accident, you can also recover loss of earning capacity damages. Loss of earning capacity refers to what you would have earned in your industry if the accident had not forced you to do another type of work (or not be able to work at all).
Vehicle Damage
Your claim can also include the costs of repairing or replacing your vehicle because of the accident.
Pain and Suffering
Pain and suffering are included in the non-economic damages you can face after a car accident. These damages are difficult to prove, but they are important, as they are meant to account for the physical and emotional pain and suffering you have experienced because of your accident injuries.
It's best to get help from a wrong-way accident lawyer as soon as possible so they can help you accurately calculate these damages.
Exemplary Damages
Exemplary damages are another type of recovery rarely available in Texas. Exemplary damages are reserved for cases where the at-fault driver's behavior was especially reckless, malicious, or wanton. Since the conditions surrounding wrong-way accidents sometimes fit this definition, you'll want to speak with your attorney about the possibility of exemplary damages.
Keep in mind that there are limitations on exemplary damages as shown under Texas Civil Practice and Remedies Code section 41.008.
Wrongful Death Claims
If you lost a loved one in a wrong-way accident, you may be able to file a wrongful death case on their behalf. This claim can include damages like:
Medical costs
Lost wages
Pain and suffering
Loss of consortium or companionship and
Funeral and burial costs
Speak with a Lewisville Wrong-Way Accident Lawyer for Free Today
Our Dallas car accident lawyers are happy to serve you after a wrong-way accident in Lewisville. We know how to handle the insurance companies and fight for your rights. We'll deal with the legal side of things so you can focus on healing and being with loved ones.
We do not collect a fee unless we win you money, so there is no risk to you. Call us today and we'll get you started with a FREE consultation. Call (469) 998-4069 or contact us online to schedule your FREE consultation now.
Frequently Asked Questions