Bedford Semi-Truck Accident Lawyer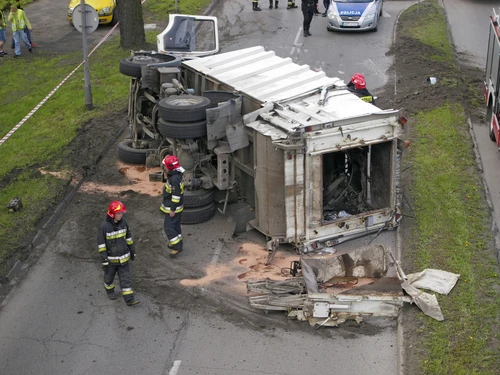 Semi-truck accidents can leave you facing serious losses here in Bedford, Texas. You can end up badly injured after a collision with a semi-truck. Many of these accidents leave drivers with high medical bills and vehicle repair expenses.
You can take steps to get compensation after a semi-truck accident by reaching out to members of our team right now. A Bedford semi-truck accident lawyer can help you settle your claim or file a lawsuit. Discuss the best options for you by calling us at (469) 998-4069.
Statistics About Truck Accidents in the U.S.
Large trucks are a common sight on the roads around our country. These trucks are operated by commercial drivers. Semi-trucks, or trucks pulling trailers, are one of the most prevalent kinds of commercial vehicles. These trucks are also called:
Tractor-trailers
18-wheelers
Big rigs
These trucks are involved in many accidents every year, according to the Federal Motor Carrier Safety Administration (FMCSA). Large trucks caused over 59,000 injury crashes in the year 2018. These trucks were part of more than 4,800 fatal accidents in the same time period.
You can reach out to a truck accident lawyer in Bedford if you – or a family member – sustained an injury in one of these accidents. We're ready to handle all of your legal needs right now.
Causes of Semi-Truck Accidents in Bedford
A lawyer can review the causes of your semi-truck accident in Bedford. This allows us to determine liability for your collision. You can seek compensation if someone else is liable for your accident. In many cases, these accidents are caused by:
Semi-Truck Drivers
Truck drivers often hold responsibility for a collision in Bedford. They may drive too fast for conditions or pass improperly. Some drivers don't check their blind spots. They can also ignore stop signs and red lights, leading to a major collision in Bedford.
The Trucking Company
Sometimes, a truck company ends up causing an accident in Bedford. These companies often don't directly cause a collision. However, they may fail to keep their trucks properly maintained. This could lead to a major accident when a truck breaks down.
Truck Manufacturers
A truck manufacturer can make and sell a truck with a major defect. These defects can lead to collisions in Bedford. We can help if you were hurt in an accident caused by a defective vehicle. Just contact us by calling (469) 998-4069. We are standing by to help you right now.
Compensation for Bedford Semi-Truck Accidents
You can secure damages if you were struck by a semi-truck in Bedford. We can assist you by working to show that someone else caused your injuries. We'll also focus on showing that your injuries were all caused by the accident. We can help you get compensation if you are dealing with:
Broken bones or fractures
Head or brain injuries
Back, neck, or spinal cord injuries
Internal injuries or organ damage
You can also receive damages to cover your vehicle repair costs. Even your time off work can be covered after a semi-truck accident in Bedford. We'll also focus on bringing you compensation for your pain and suffering. These are non-economic damages that we can help with after a collision.
Build a Claim After a Semi-Truck Accident in Bedford
Members of our team are standing by to help if you were in a semi-truck accident in Bedford. We'll deal with all of your legal needs so you can focus on recovering from your injuries. We know how to negotiate with insurance agents. We also know the strategies that work to resolve claims like yours in court.
In most cases, individuals choose to settle their truck accident claims in Bedford. Settling a claim allows you to avoid court fees. You can also get compensation more quickly with a settlement in most cases. However, there are times when insurance agents won't treat you fairly.
Insurance agents can even try to blame you for a semi-truck accident in Bedford. We're here to take your side after any of these collisions. Find out more by contacting us. Get the legal help you want on your side today.
Work with a Bedford Semi-Truck Accident Lawyer Immediately
Don't wait to get legal assistance after a semi-truck collision in Bedford. Start working to get compensation for all of your losses by calling (469) 998-4069. You can also complete our online contact form. Our semi-truck accident lawyers in Bedford are standing by to offer you the assistance you want today.
Focus on getting legal help on your side with a free consultation.
Frequently Asked Questions