Wylie Tractor-Trailer Accident Lawyer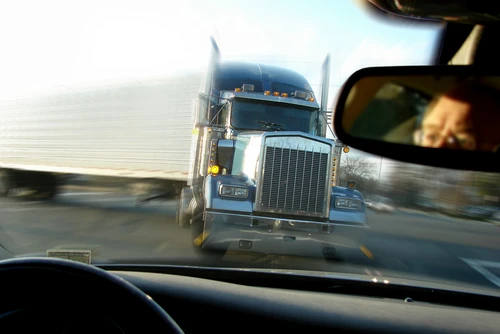 Accidents with tractor-trailers are tragically common. According to the Federal Motor Carrier Safety Administration (FMCSA), there were around 107,000 injury accidents involving large trucks around the U.S. just in the year 2018.
You have options to seek compensation after a tractor-trailer accident in Wylie. Members of our team are prepared to handle all of your legal needs after a collision with a large truck. We can take steps to bring you the compensation to cover your:
Medical bills
Vehicle repairs
Time off at work
It's easy to get the help you want after a truck collision. Just reach out to a Wylie tractor-trailer accident lawyer right now. You can contact us if you call (469) 998-4069. Let us take steps to build a claim and bring you damages to address your expenses.
Take These Steps After a Tractor-Trailer Accident in Wylie
There are a number of steps that you should take after a tractor-trailer accident here in Wylie. Taking the right steps after a collision can help you feel more confident about getting compensation to cover your losses. Make sure that you:
Stop your vehicle and pull off of the road
Contact the police and notify them about the accident
Get pictures of your injuries and vehicle damage
Get contact information from the driver who hit you and eye-witnesses
You should also get medical treatment after a collision involving a tractor-trailer in Wylie. Make sure that you visit a healthcare professional if you were hurt in a truck accident. Getting help quickly helps to show that the accident led to your injuries.
Finally, it's very important that you get legal help on your side after a tractor-trailer accident. A lawyer can begin offering you comprehensive legal assistance right away. We'll personalize the care you receive following a truck accident.
Find out more by calling (469) 998-4069. Get legal advice today from a tractor-trailer accident lawyer in Wylie.
Causes of Tractor-Trailer Accidents in Wylie
Our team understands the importance of determining why a tractor-trailer accident occurred here in Wylie. We work to show that someone else caused your accident because Texas uses comparative negligence laws. This means that you get compensation based on your percentage of fault for an accident.
Rely on us to show that someone else was at-fault for your tractor-trailer accident. We know how to investigate your accident by speaking to witnesses and reviewing the scene of the accident. We can even work with accident reconstruction technicians. This can allow us to show that a tractor-trailer driver:
Drove too quickly and caused your accident
Passed or backed up improperly
Failed to check their blind spots
Did not properly secure their load
Sometimes, these accidents occur because drivers are impatient or in a hurry to meet their destination. Drivers also cause accidents if they are distracted or fatigued due to working long hours. Some drivers also cause accidents because they are driving under the influence of alcohol or drugs.
Results of a Tractor-Trailer Accident in Wylie
Tractor-trailer accidents in our area are often very serious. These accidents can cause massive amounts of property damage. Your vehicle could even get totaled if you are hit by a tractor-trailer here in Texas. You may also face a number of injuries, including:
Head or brain injuries
Injuries to internal organs
Broken bones or fractures
Note that these are only examples of the injuries you could sustain in a Wylie tractor-trailer collision. Many drivers require extensive medical treatment after an impact with a tractor-trailer. You may be unable to go back to work right away after your accident.
Some accidents can even leave you with injuries that cause disabilities. These injuries could prevent you from working or carrying out other tasks of daily living here in Wylie.
Furthermore, you could experience pain and suffering after a Wylie tractor-trailer accident. We are standing by to help you seek compensation for all of these losses. Contact us to learn more right now.
File a Claim After a Wylie Tractor-Trailer Accident
Members of our team are ready to help you get damages for any losses you sustained in a tractor-trailer accident in Wylie. Draw on our experience and legal know-how after a collision. Allow us to deal with any legal hurdles you face so you can recover.
We are prepared to build a claim for you. We can then submit this claim to insurance agents in Wylie. We'll negotiate with insurance representatives on your behalf. Allow us to review any settlement offers made by the insurance company. In many situations, we can bring you a settlement that covers your medical bills, vehicle repairs, and time off at work.
However, insurance agents do sometimes treat drivers in your situation unfairly. In this case, you have the ability to file a lawsuit against the driver who hit you. We can help you take your claim to court. Allow us to work to bring you a verdict in your favor, now.
Talk to a Wylie Tractor Trailer Accident Lawyer Now
Take control of your future after a collision with a tractor-trailer in Wylie. Start working with our personal injury attorneys by calling (469) 998-4069. We also have an online contact form that you can fill out.
Our tractor-trailer accident lawyers in Wylie are prepared to offer you the assistance you want right now, starting with a free consultation..
Frequently Asked Questions