Wylie Oversized Loads Accident Lawyer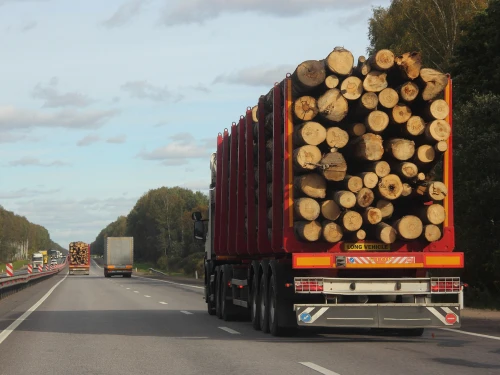 Trucks traveling with oversized loads are dangerous. To drive oversized loads on the road require truck drivers and trucking companies to follow strict regulations and hold a permit to do so. Even if there are precautions in place, such as escort cars and a planned route, accidents can still occur. Getting into an accident with a truck can result in severe injuries. The risk of severe injuries is even more significant when oversized loads are involved.
If you were involved in an oversized load accident in Wylie, you should contact legal representation. Our team of Wylie oversized load accident lawyers can help you negotiate with insurance companies, collect evidence, determine the at-fault parties, and fight on your behalf in court. Contact us today for a free consultation at (469) 998-4069.
Defining Oversized Loads
An oversized load is any load on a truck that is not within the legal limits of size and weight. Trucks must get permits to haul oversized loads and must follow a designated path. The limits for what types of oversized loads a truck can carry varies depending on what truck gets used. Oversized loads are incredibly hazardous and life-threatening to those who share the road with the trucks that have them.
Why Oversized Load Accidents Are Dangerous
4,951 people died due to truck accidents in 2018, according to the National Safety Council (NSC). Of those dead, over 71% of them were people in vehicles other than the truck. Due to the size and weight of large trucks that carry oversized loads, the chances of those inside passenger vehicles dying or getting seriously hurt is much greater than those driving the truck. This is precisely why truck drivers must always prioritize safety and caution when driving on the road.
While death is the worst possible outcome, the injuries sustained are not any easier on victims. Some of the injuries you can sustain in an oversized load truck accident can last for a lifetime. These injuries include:
Brain damage
Spinal cord injuries
Paralysis
Cuts and burns that leave scars
Dismemberment
Broken bones and fractures
Back injuries
Many of these injuries can lead to disability and impaired bodily function. They can severely impact your ability to work and earn wages and your overall ability to function as you once did before. The activities you once enjoyed doing you are no longer able to do due to the injuries sustained from your accident.
In addition to physical injuries, non-physical injuries can result from your accident as well. Any accident is traumatic as PTSD, and other forms of emotional trauma are common in those who survive car accidents. You can also suffer from:
Loss of enjoyment of life
Loss of consortium
Disfigurement
Humiliation
Other forms of psychological torments
These injuries are just as valid as physical ones and should not get neglected in your pursuit for compensation.
How Oversized Load Accidents Occur
Oversized load accidents usually occur due to the negligence of the driver or the trucking company. The most common causes are:
Driving negligently either too fast or too slow
Long stopping distances
Going uphill or downhill without properly ensuring safety
The state of repair on the truck is not good
Spilled cargo
Oversized loads make trucks more unstable than usual. The load is often cumbersome to haul and maneuver properly. The truck driver is responsible for ensuring that the oversized load is secured correctly and that its transport gets done with strict adherence to safety regulations.
Assigning negligence is essential when it comes to pursuing a claim for an oversized load accident. However, finding the at-fault party can be confusing if there are multiple factors involved. Sometimes the driver, the trucking company, or even the local government can be at-fault for an accident that occurs on the road. These cases require a lawyer's assistance to help sift through the evidence and accurately find out who is responsible for providing you with compensation.
Get in Touch with a Wylie Oversized Loads Accident Lawyer Today
When insurance companies reach out to you with a settlement, do not accept it. Their interest is in protecting their bottom line, not in giving you fair compensation. You should not have to pay for the negligence of others. Your damages are not your fault.
Our team of Wylie car accident lawyers are well versed in oversized load accidents and can help you get the best settlement possible. Your recovery is our top priority. Do not delay in getting legal help. Evidence deteriorates over time, and there is a statute of limitations for how long you can file a claim. A lawyer will help you retain evidence, build your case, and ensure that you can provide everything you need in court or to the insurance companies to get properly compensated.
We operate honestly with compassion and understanding to your situation. With decades of experience, we are eager to help you get justice. Our clients are our top priority, and we will be with you every step of the way. We do not charge upfront costs, and there are no hidden fees. Learn more about your options and contact us today at (469) 998-4069 for a free consultation.
Frequently Asked Questions