Can You Sue for a Rear-End Collision?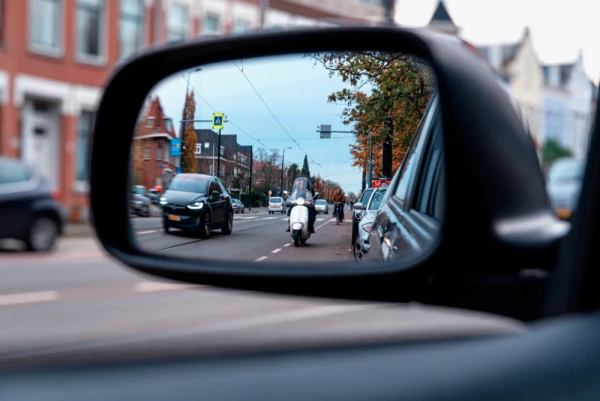 Were you rear-ended by another driver while riding your motorcycle in Dallas? You may want to seek compensation in this situation. Some drivers wonder if they can sue for a rear-end collision. You can file a lawsuit against the driver who struck you. You could also seek compensation through a settlement.
Review the facts about filing a motorcycle accident lawsuit after a rear-end collision right here. Consider the pros and cons of handling your claim in court or settling your case.
When you're ready to speak with a leading Dallas motorcycle accident lawyer, call us today at (469) 998-4069.
You May Sue Another Driver for a Rear-End Collision in Dallas
You have the legal ability to sue a driver who rear-ended your motorcycle. You could get compensation through a lawsuit in some situations. There are a number of factors you must demonstrate to secure compensation. You must show that:
The other driver took a direct action while driving.
The driver's action caused the rear-end collision.
The rear-end collision caused your injuries and other losses.
Demonstrating the above facts could allow you to get compensation through a jury verdict. However, filing a lawsuit is not your only option to secure damages. You may also settle your claim out of court. Let's discuss settlements for rear-end motorcycle accidents now.
You Could Settle Out-of-Court for a Rear-End Motorcycle Accident
Many motorcyclists are involved in rear-end collisions every year. The National Highway Traffic Safety Administration (NHTSA) reported that around 11% of motorcycle accidents were rear-end collisions. A number of motorcyclists hurt in rear-end collisions will settle their claims out of court.
Settling a claim with the other driver's insurance company allows you to get compensation. You could also avoid expensive court fees if you settle your claim. Additionally, settling a claim may allow you to get compensation more quickly.
A Dallas motorcycle accident lawyer could help you negotiate with insurance agents for a settlement. Your lawyer could also file a lawsuit for you. Discuss which option best suits your needs by contacting a lawyer right now.
Compensation Through a Lawsuit or Settlement in Dallas
You may get compensation after a rear-end motorcycle accident in Dallas. Either a settlement or a lawsuit could provide you with damages following your collision. In either situation, a lawyer could work to bring you compensation for your:
Current and future healthcare expenses
Wages lost at work and lost earning potential
Costs to repair or replace your motorcycle
Pain, suffering, and mental anguish
You must show that your losses were caused by the accident to get compensation. Showing that the accident caused your injuries may require you to get fast medical care. You may want to go to a hospital right away if you are hurt in a rear-end accident. Rear-end motorcycle accidents could throw you from your bike. This could result in:
Head and brain injuries, including concussions
Back, neck, and spine injuries, including whiplash
Broken or fractured bones in your arms and legs
Internal injuries and damage to your organs
Make sure you get medical care for any injuries you sustained. Keep records of all the losses you sustained after your accident. Provide these records to a lawyer so they may work to make sure all of your losses are fairly addressed.
Steps to Build a Rear-End Motorcycle Accident Case
A lawyer will likely try to resolve your claim out of court in Dallas. Most rear-end motorcycle accident claims are settled in our area. Your lawyer may work to settle your claim by investigating what caused your accident. A lawyer could:
Visit the scene of the accident
Speak with everyone who saw the collision
Get your police report
Your lawyer may then negotiate with insurance agents representing the other driver. Insurance agents may try to offer you a low settlement at first. Your lawyer may work to bring the settlement amount up to an acceptable level. This could resolve your claim.
You may sue the other driver if the insurance company refuses to settle. Suing the driver could allow you to get compensation through a jury verdict. You only have two years to file a claim or a lawsuit against the other driver, so move quickly.
Get Help Suing for a Rear-End Motorcycle Collision in Dallas
You can sue for a rear-end motorcycle collision in Dallas. You may want to settle your claim instead of going to court. Discuss how to resolve your case with a Dallas car accident lawyer. You can begin working on your case today by calling (469) 998-4069. You can also fill out our online contact form.
Start getting legal assistance with a free consultation. Find out how to file a lawsuit after a motorcycle accident by speaking with our Dallas attorneys today.
Frequently Asked Questions