Addison Cargo Truck Accident Lawyer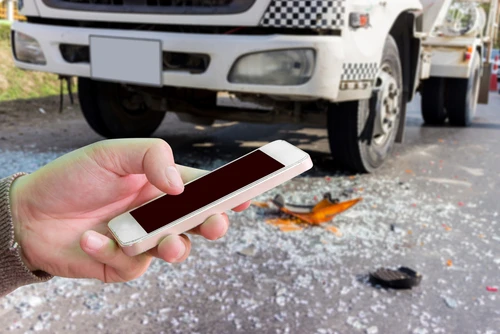 Did you sustain injuries in an accident involving a cargo truck in Addison, Texas? If so, you can reach out to a member of our team to get legal help on your side right away. Our Addison cargo truck accident lawyers are prepared to offer you the assistance you want.
Allow us to help you seek damages for your medical expenses and other losses. We'll deal with insurance agents for you. We can even help you file a lawsuit in some situations. Find out more about how we could help by calling (469) 998-4069.
Review the Facts About Cargo Truck Collisions
Cargo trucks are a kind of commercial vehicle used to haul other items, or "cargo." There are many different kinds of cargo trucks on the road in the U.S. Some of these trucks are flatbed vehicles, with others are enclosed. There are also:
Dump trucks
Concrete mixer trucks
Garbage trucks
Tow trucks
Note that these are only examples of common kinds of cargo trucks. There are many other kinds of cargo trucks. These vehicles end up in many accidents every year, according to the Federal Motor Carrier Safety Administration (FMCSA). There were over 170,000 accidents involving cargo trucks in 2019. You can contact us if you – or a family member – sustained an injury in a collision.
Types of Cargo Truck Accidents in Addison
There are several common kinds of cargo truck accidents in Addison. We understand these accidents and we're standing by to help if you were involved in a:
Head-On Collision
Head-on accidents occur when two vehicles hit one another while traveling in different directions. These accidents are often very serious, especially if they involve large trucks.
Rear-End Collisions
In some cases, cargo trucks can rear-end you, or hit you from the back. This can jerk you around the inside of your vehicle. Whiplash is a common injury associated with rear-end collisions here in Addison.
Side-Impact Collisions
We're here to help after a side-impact collision. These accidents occur when one vehicle strikes another in the side. These accidents can take place in intersections here in Addison.
Rollover Accidents
Finally, some cargo trucks end up in rollover accidents. These accidents occur when the driver loses control of the cargo truck and it tips to one side or another. You can easily contact us after any kind of cargo truck collision. Just call (469) 998-4069. Take charge of your future with an Addison cargo truck accident lawyer.
Parts of a Cargo Truck Accident Claim in Addison
A truck accident lawyer can build a claim for you after a cargo truck collision. Generally, there are two major parts to a truck accident claim. A lawyer has to show that:
Someone Else Caused the Accident
Establishing liability is very important here in Addison. We know how to show that a truck driver caused an accident. We can speak with witnesses and review your accident report. We can also work with accident reconstruction techs. Taking these steps can show that the truck driver:
Drove too quickly
Passed improperly
Operated a vehicle while fatigued
Ran a red light or stop sign
Backed up without looking
We'll review all aspects of your case after a collision involving a cargo truck in Addison.
The Accident Caused Your Injuries
A lawyer also has to show that your injuries were directly tied to the collision. You can help with this part of your claim. Make sure that you seek medical care right away if you were hurt in the collision. This can work to show that your injuries were caused by the wreck.
Options to Handle an Addison Cargo Truck Accident
Not all truck accident claims in Addison are resolved in the same way. Drivers can choose to settle their claims out of court with insurance agents. They can also decide to go to court by filing a lawsuit against the driver who hit them.
Going to court can take longer to resolve than settling a claim with the insurance company. You may also end up paying court fees if you file a lawsuit. Discuss the best way to handle your specific needs by contacting us now.
An Addison Cargo Truck Accident Lawyer Can Help You
You are not alone after a cargo truck collision in Addison. Help is only a phone call away. Just contact us by calling (469) 998-4069. You can also fill out our online contact form. Take charge by working with a cargo truck accident lawyer in Addison who will put you first.
Work to get compensation to cover all of your losses. Find out more with a free consultation.
Frequently Asked Questions