Cedar Hill Garbage Truck Accident Lawyer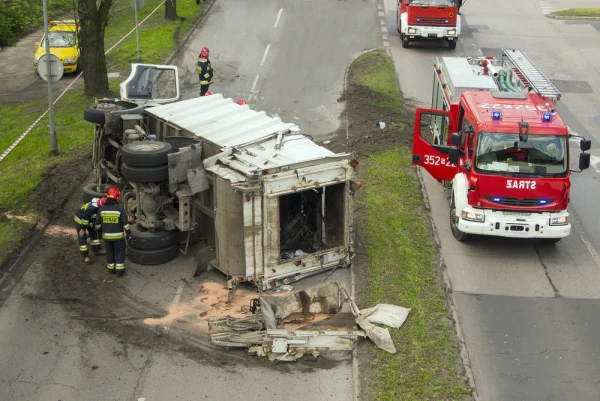 Allow us to help you if you were struck by a garbage truck in Cedar Hill. Reach out to a member of our team to start working on a claim. Just call (469) 998-4069. We are prepared to investigate your case and to work to bring you compensation for your losses.
Building your case with a Cedar Hill garbage truck accident lawyer may help you get back your peace of mind after a collision. We're ready to provide you with straight-forward answers to your legal questions. Reach out to us to get damages for your medical expenses and other losses.
Review Statistics About Garbage Truck Collisions
Garbage trucks are commercial vehicles that perform a very important service in Cedar Hill. They remove refuse from homes and businesses throughout the area and around the country. Unfortunately, while carrying out this task they could get involved in a motor vehicle collision. The Federal Motor Carrier Safety Administration (FMCSA) reports information about these accidents.
According to the FMCSA, there were over 2,000 tow-away garbage truck accidents in the year 2017. In the same year, there were more than 1,000 injury crashes. There were also over 100 fatal crashes involving garbage trucks.
These accidents occurred around the country. We're here to help if you experienced a garbage truck accident here in Cedar Hill. Allow us to provide you with personal support as you work to recover from your injuries.
Reasons for Cedar Hill Garbage Truck Accidents
It's natural to wonder why a garbage truck accident occurred. There are a number of possible causes for a collision with a garbage truck. Many accidents are the result of driver error. Garbage truck drivers may:
Pull out unexpectedly into traffic
Slow and stop without warning
Fail to check their blind spots when changing lanes
Leave insufficient following distance between vehicles
Additionally, garbage truck workers often have to climb on and off their vehicles. They may step out unexpectedly into traffic in our area. This could result in a collision. In some cases, garbage trucks may malfunction. This could allow garbage to spill onto the road, resulting in an accident.
Let us review the specific causes of your accident right now. Our garbage truck accident lawyers in Cedar Hill believe in treating your situation seriously. Allow us to focus on your needs today, just call (469) 998-4069.
Types of Compensation for Garbage Truck Collisions
You may receive damages after a collision with a garbage truck in Cedar Hill. A lawyer may work to build you a claim to secure compensation for your losses. We are prepared to help you get damages for the costs of your medical care, including:
Emergency treatment or an ambulance ride
Time spent in a hospital
Medical tests and procedures
Physical therapy and medications
You may end up spending a significant amount of time off work after a garbage truck accident. We'll work to bring you damages for your lost wages and any diminished earning capacity you experience.
Our team also focuses on bringing you damages for vehicle repair costs. We even work to bring you funds to cover your pain and suffering. We know that you may sustain major injuries after a garbage truck accident in Cedar Hill. Let us help with all aspects of your case now.
Work on Your Claim After a Garbage Truck Accident
Insurance agents do not want to willingly provide you with compensation after a garbage truck accident in Cedar Hill. They are primarily interested in protecting their bottom line by limiting your damages.
Fortunately, a garbage truck accident lawyer in Cedar Hill may stand up for you. Members of our team are prepared to show that someone else caused your accident. We are ready to gather evidence and build a claim for you.
We may then represent you in negotiations with insurance agents. This could result in a settlement to cover your losses. However, we know that not all claims in Cedar Hill end with a settlement. You may also decide to seek compensation through the court system. Allow us to discuss your options for filing a lawsuit against the driver who hit you.
A Cedar Hill Garbage Truck Accident Lawyer Can Help
Want help securing compensation after a garbage truck collision in Cedar Hill? Just reach out to us to start getting legal assistance on your side. We provide clients in your situation with a free consultation. Start considering your legal options right now with a garbage truck accident lawyer in Cedar Hill.
We're standing by to help. Call us at (469) 998-4069 or fill out our online contact form.
Frequently Asked Questions