DeSoto Negligent Motorcycle Rider Accident Lawyer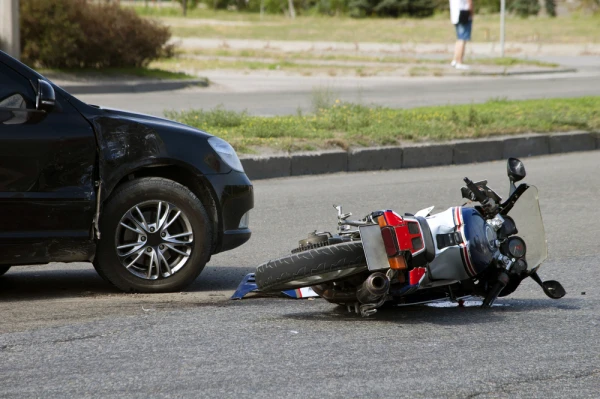 Sometimes, motorcycle riders in DeSoto, Texas, end up causing major accidents. These drivers may operate their vehicles in a way that is dangerous or reckless. A collision with a motorcycle in DeSoto could lead to high medical bills and vehicle damage.
You can take steps to get compensation if you were struck by a motorcycle in our area. Contact a DeSoto negligent motorcycle rider accident lawyer and get the legal help you want. We are standing by to offer you assistance after you call us at (469) 998-4069.
Negligent Actions by Motorcycle Riders in DeSoto
Many motorcycle riders in DeSoto operate their vehicles in a safe and reasonable way. Unfortunately, this is not true of all motorcyclists in our area. Some of these drivers do not ride responsibly. This means they may:
Ignore traffic lights or signs
Exceed the speed limit
Drive against the flow of traffic
Change lanes without signaling
Ignore pedestrians at crosswalks
Drive after drinking alcohol or using drugs
According to the National Highway Traffic Safety Administration (NHTSA), motorcycle riders should avoid all of these actions. Failing to drive in a safe way can lead to a rear-end, head-on, or side-impact collision here in DeSoto.
We are ready to help you after any kind of accident involving a motorcycle rider. We're also standing by to assist you if one of your family members got hurt in a motorcycle collision. Let us get to work on your claim right now.
Your Steps After a DeSoto Negligent Motorcycle Rider Accident
It's important that you get help right away after a negligent motorcycle rider accident in DeSoto. You can begin working on a claim to get compensation after you go through an accident involving a motorcyclist. Make sure that you:
Inform the police about the accident
Get contact information from the motorcyclist and eyewitnesses
Take pictures of your injuries and the damage to your vehicle
Get medical treatment for your injuries
We know that motorcycles are much smaller than most other vehicles in DeSoto. They also offer motorcyclists less protection than a car, truck, or van. This means that motorcyclists often sustain more serious injuries during a collision. However, you can also end up dealing with:
Head or brain injuries
Broken bones or fractures
Internal injuries or organ damage
Injuries to your back or spine
Getting medical care right away can help you get on the road to recovery from your injuries. It also works to show that the accident directly caused your injuries.
Find out more about what to do after a collision by calling (469) 998-4069. Get answers to your legal questions from a DeSoto negligent motorcycle rider accident lawyer now.
Compensation for a Negligent Motorcycle Rider Accident
You can seek compensation after a motorcycle crash if someone else caused the collision. We are ready to step in and investigate the causes of your accident right now. We can work to show that a motorcyclist behaved in a reckless way. This means we could help you get damages to cover your:
Healthcare expenses
Lost wages and diminished earning potential
Vehicle repair expenses
Pain and suffering
Our team will provide you with personalized attention after a motorcycle accident in DeSoto. We know how to handle your legal needs so you can focus on your recovery.
Deal with a Motorcycle Accident Claim in DeSoto
Focus on building your claim after a collision involving a motorcycle driver in DeSoto. We know all the steps you should take after a collision and we'll get to work quickly for you. Our team focuses on settling many motorcycle crash claims in our area.
Settling a claim means making a deal with insurance agents. Insurance representatives sometimes cover your losses after a collision. However, sometimes these agents will try to get you to accept a subpar settlement offer. In these situations, we are here to help you take your claim to court.
You can file a lawsuit against the motorcycle rider who hit you in DeSoto. We'll work to show that someone else caused your accident in court. Find out more about how to handle your case by reaching out to us today.
Call a DeSoto Negligent Motorcycle Rider Accident Lawyer
Get proactive about securing compensation following a motorcycle accident in DeSoto. Start working with members of our team so we can build a claim for you. Our negligent motorcycle rider accident lawyers in DeSoto are standing by to help you. We'll begin discussing all of your legal options with a free consultation.
Contact us right now by calling (469) 998-4069. You can also fill out our online contact form.
Frequently Asked Questions