Desoto Uber and Lyft Accident Lawyer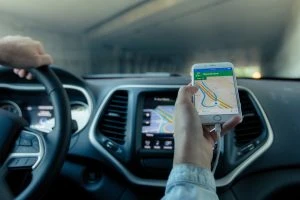 The modern world has seen the rise of rideshare companies like Uber and Lyft as people take part in the new gig economy. While this is a positive in that it can lower the rate of drunk driving accidents by making taxi services more prevalent, it also has the unfortunate side effect of posing increasing numbers of injured drivers against these mega-corporations in court. These companies often seek to rid themselves of any blame for their drivers' wrecks even while raking in the profits of a massive ridesharing empire.
At our firm, a Dallas car accident law firm, we have experienced and knowledgeable DeSoto Uber and Lyft rideshare accident attorneys who can help injured clients get the compensation they need from the defendants truly responsible for the accident.
When a Rideshare Company Is to Blame for My Accident
Most personal injury cases involve just the people who were in the accident and their respective insurance companies and attorney teams. However, there are some situations in which other defendants, like Uber and Lyft rideshare companies, may become involved. Though there has been a significant push to hold these businesses accountable for their payment rates and potential to push their drivers to behave recklessly in order to get a favorable rating, most claims will only reflect on them in the following two ways. They may become a defendant in you claim if:
There is clear evidence of ineffective or inadequate background checks; or…
there are liability issues in the format of their driver contracts
Our DeSoto Uber and Lyft rideshare accident lawyers can pore over the available information in your claim to see whether or not it would be wise to sue these companies as well as the at-fault driver. Additionally, we can help you by dealing with any corporate legal teams and fighting for your rights.
Getting Compensation for My Damages
The harm you suffer should be compensated and effectively paid for by the party or parties responsible for causing them. Car accidents can result in significant injuries with lifelong consequences, such as:
Broken bones
Loss of limb
Traumatic Brain Injuries (TBIs)
Paralysis
There are many ways that our DeSoto attorneys may be able to help you achieve the compensation you need. The two main categories of damage available are economic damages and non-economic damages.
Economic Damages
Economic harm can be defined as the monetary value of expenses you incur as a result of your injury. For instance, these damages can include bills for hospitalization and medical care, the cost of replacing or repairing your vehicle, lost wages from time missed out of work, and similar harms. Texas limits economic damage compensation to the actual amount spent on these harms, though there is no upper ceiling on the amount that can be paid. In other words, you can get compensation for the exact value of these damages.
Non-economic Damages
The other kind of harm for which you may be able to seek compensation is called non-economic damage. These items do not come with the clear monetary value attached to economic damages and are much more subjective in nature. Examples of non-economic damages include pain and suffering that you endure as well as mental anguish and similar issues. In Texas, there is no cap on non-economic damages.
Dividing the Blame in My Accident
Under Texas law, the amount of compensation you can receive depends on the percentage of blame attributed to you by the court. This system of proportionate responsibility means that you can still sue for damages as long as you are not more than 50% to blame for the accident that caused your injuries. In these circumstances, the total compensation awarded to you will be reduced by the same percentage as your percentage of blame for the accident. For instance, your compensation will be reduced by 15% if you are found to be 15% to blame.
A Law Firm with Experience
Dallas Car Accident Lawyers employs attorneys skill and experience with a wide variety of personal injury claims. Here is a small sampling of the kinds of cases we have handled in DeSoto before:
Our attorneys know how to handle many different cases and can adjust strategies to meet the needs of each client. We are ready to help you and your family get the compensation you need to set your life back in order after this tragic circumstance.
I Can Get a FREE Consultation at our firm, a Dallas Car Accident Law Firm
Given our wealth of experience with injured clients, we understand that the weeks and months following a serious accident can be difficult. The road to recovery is often long and fraught with the stress of missed work, messed up schedules, and other complications. That is why we provide our prospective clients with a FREE consultation to discuss the viability of each claim, and it is why we pledge not to collect a fee unless your claim has been won.
To schedule your consultation, get in touch with us at (469) 998-4069, or fill out the form on our contact page and one of our representatives will respond shortly.
Frequently Asked Questions