Desoto Personal Injury Lawyer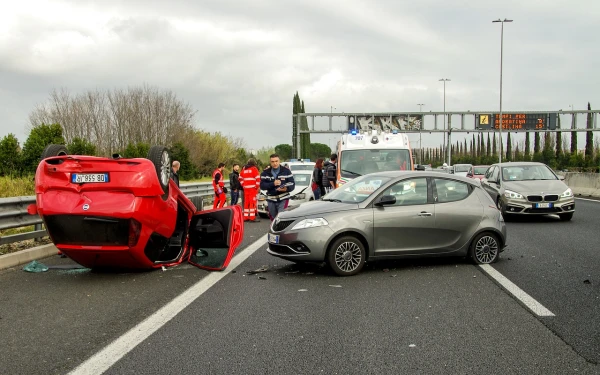 Any injury can be a devastating blow to an injured person and their family, but the harm is often greater when the injury was not their fault. In these instances, a personal injury lawsuit may be warranted in order for the responsible party to pay appropriate compensation to the injured person. At our firm, a Dallas car accident law firm, we have seen a variety of such claims and our DeSoto personal injury lawyers have experience with cases across the spectrum.
What are some common injuries in a car accident claim?
Road rash
Burns
Broken bones
Loss of limb
Paralysis
Traumatic Brain Injuries (TBIs)
Focused on significant car accidents, our attorneys can handle your case, whether it involves a straightforward rear end accident or something more complex like an accident with an Uber or Lyft rideshare driver. Let our DeSoto personal injury lawyers help you create a strong claim so that you and your family can get the result you need to move on with your lives.
Important Aspects of My Personal Injury Claim
Every case is unique, and there may be vital parts of your claim that are best discussed with our DeSoto personal injury lawyers in person. However, that are some significant rules and procedures that are important to note for all claims. Hiring a lawyer in DeSoto can help you ensure that you abide by the proper protocol to keep your claim valid and viable in court.
The Statute of Limitations
Perhaps the most important information to keep in mind when filing a claim is the statute of limitations for personal injury claims in Texas. Except in certain rare situations, this deadline is set at two years after the initial date of your accident. Our DeSoto personal injury lawyers can help you file your claim on time so that you do not risk losing the legal right to pursue compensation from the at-fault party.
The Meaning of Proportionate Responsibility
Texas uses a theory of proportionate responsibility, also known as a form of comparative negligence, to decide how much compensation to award an injured person. Essentially, there are two main aspects of the proportionate responsibility rule that are necessary to understand.
You can file a claim for compensation if you are no more than 50% to blame for your accident.
Your total compensation will be reduced by the same percentage as your percentage of blame.
In other words, the court will lower the total amount of your compensation by 20%, for instance, if it finds that you were 25% responsible for causing your injuries. By teaming up with our knowledgeable DeSoto personal injury attorneys, you may be able to lower the percentage of blame attributed to you through a strong case with evidence and well-reasoned argumentation.
The Compensation I May Be Awarded
Of course, the center of every personal injury claim is compensation. This is true for claims stemming from bicycle collisions, more egregious behavior like texting and driving, and everything in between. The two categories of compensation available in most claims are economic harms and non-economic harms.
Economic Damages
Economic damages are those harms that directly affect your financial situation. They often come with receipts, paperwork, and other indications of monetary value already attached to them. Items that fall into this category include wages you lose as a result of your injury, hospital bills, and the cost of repairing or replacing any broken property. In Texas, you may only receive compensation up to the amount that you actually paid for these damages.
Non-economic Damages
Contrary to the first category, these harms are more subjective and do not come with ready-made values already assigned to them. Instead, they are the harms that affect your psyche, your outlook on life, and the quality of the life you live. Examples can include pain and suffering, mental anguish, and loss of enjoyment in life. Currently, the state does not cap these damages, meaning that there is no upper limit to the amount you can receive for them.
Other Damages
In rare instances, exemplary damages can also be awarded. Used to punish the defendant and to deter similar behavior in the future, this extra compensation is awarded at the discretion of the jury and is only available when the defendant's actions are particularly reckless or show a severe disregard for human lives. For instance, some cases of drinking and driving have resulted in exemplary damages.
I Can Start Working Toward Compensation Today
If you have been harmed by the negligence of someone else, you may have a limited amount of time to file a claim before the statute of limitations expires. At our firm, a Dallas car accident law firm, , our personal injury attorneys in DeSoto understand the stress that comes with serious personal injury and we know that you and your family may have a difficult time handling your claim by yourselves. That is why our DeSoto personal injury lawyers offer a FREE consultation to discuss the viability of your claim and do not collect a fee from you unless we have won you the compensation you deserve.
To get in touch with one of our skilled attorneys, call us at 469-998-4069. You can also reach our personal injury lawyers in DeSoto through our contact page and one of our representatives will respond as soon as possible.
Frequently Asked Questions