How Do I Prove It Was The Other Driver's Fault For The Car Accident In Dallas?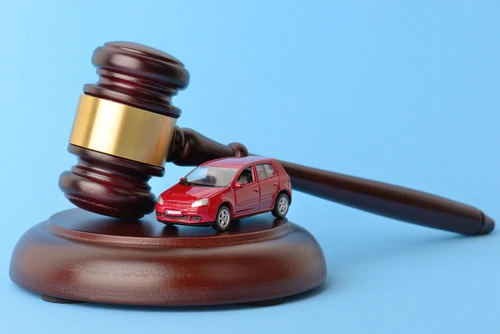 The determination of fault in a Dallas car accident depends on many different factors, including issues like the way drivers were operating their vehicles, weather patterns, an understanding of the rules of the road, the condition of the roadway, and much more. Though these issues can be complex and may involve confusing elements, it is necessary for an injured person to show proof that the opposing driver was at fault for their accident in order for them to receive compensation for their injuries.
Dallas Car Accident Lawyers is a law firm that helps injured people through the often obfuscated legal process. Our attorneys have experience with a wide variety of car accident types, from those that happen in construction zones to those that involve government vehicles or even tractor-trailers. Some of our prior clients have suffered serious injuries, such as the following.
Traumatic Brain Injuries (TBIs)
Broken bones
Extreme whiplash
Severe burns
Loss of limb
Paralysis
We fight hard to provide evidence and strong argumentation for compensation on behalf of our clients. Once justice is served, injured people can move on with their lives and focus on living the best life possible.
Gathering Evidence to Prove the Other Driver's Fault
You can help prove the fault of another driver by gathering and preserving meaningful evidence both at the scene of the wreck and afterward. The sooner evidence is gathered and presented to a skilled Dallas car accident attorney, the better. Unfortunately, evidence can fade over time as the weather takes its toll on the accident scene and witness' memories fade.
Evidence Available at the Accident Scene
Once you have moved everyone to a place of safety off the roadway and called any necessary emergency medical services, it is important to gather evidence at the scene of your car accident. The following list contains just some of the forms of evidence that can be useful for establishing fault.
The police crash report
Photos of the crash scene and damage to all vehicles
Eyewitness' contact information for future testimony
Photos of any weather factors, such as fog or puddles
Photos of tire marks or other indicators of the accident's action
The location of any nearby traffic cameras that may have captured the incident
Evidence Available Later
Sometimes, evidence that you find later, away from the accident scene, can help prove fault. For example, our firm, a Dallas car accident law firm, may be able to obtain the opposing driver's phone records to prove that they were texting while driving when the accident occurred. Other forms of evidence that may become available long after the accident include any breath or blood alcohol tests, testimony from your doctor regarding your medical condition, testimony from accident reconstructionists, and testimony from expert witnesses about specific facts pertaining to your case.
To get a feel for the kinds of evidence that might need to be pursued in your circumstances, it is best to consult with attorneys who have worked on many similar cases. Though the Association of Safe International Road Travel's Road Safety Facts estimates that between 20 and 50 million people are injured every year in car accidents worldwide, nevertheless your car crash will feature unique aspects. Getting help from an attorney is crucial to understanding the specific ways your case can use evidence to prove the other driver's fault.
The Importance of Fault in My Claim
Proving the other driver's fault is absolutely necessary for you to have a successful personal injury claim. However, it is not necessary to prove that you have no fault whatsoever for your accident. This is because Texas is a state that uses proportionate responsibility through modified comparative negligence. Understandably, these terms are not familiar to most Texans. The gist of the law is simple enough, though.
When I am Partially Responsible
Even if you share some of the fault for an accident, it is possible that you still may be able to pursue compensation from the other driver. You can sue for damages in Dallas as long as you are no more than 50% responsible for the accident. However, there is a catch.
Reduction in My Compensation
Whatever your percentage of fault in your car accident, your compensation will be reduced by that same amount. So, if you are 25% at-fault in your crash, your total available compensation will be your total damages reduced by 25%. This is why it is so important to gather evidence of the other driver's fault. By increasing their fault in the eyes of the jury, you effectively increase your available compensation.
I Can Get Help on My Claim Today
Instead of trying to gather and preserve evidence of the other driver's fault on your own, get in touch with Dallas Car Accident lawyers for assistance. Our attorneys do not collect a fee unless we win your case for you, and we offer a FREE initial consultation so that you can be sure we are the right lawyers for you.
Schedule an appointment today by entering your contact information on our contact page or by calling us at (469) 998-4069.
Frequently Asked Questions