Euless Pedestrian Accident Lawyer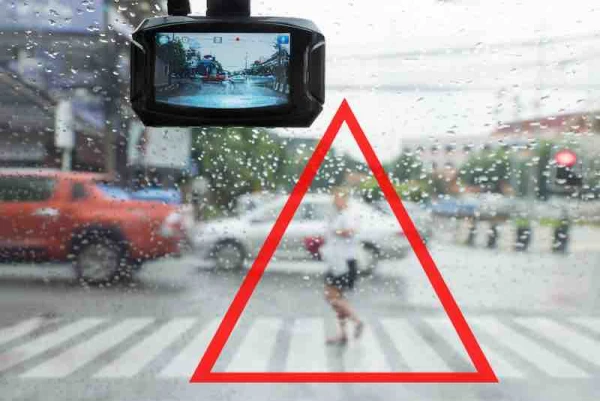 Euless residents should be able to walk on local roads without worrying about their safety. Unfortunately, the carelessness of others on the road can lead to pedestrian accidents, including serious injuries and expenses for the person who is hit. Even an accident that happens at low speed can be deadly for someone on foot, and the aftermath can be life-changing. If you were injured as a pedestrian, you shouldn't have to fund damages that weren't your fault. Speak with a Euless pedestrian accident lawyer as soon as possible.
Our attorneys know how to handle personal injury cases involving pedestrians. Set up a free initial consultation with us to talk about the details of your accident and how we can help. Call 469-998-4069 or fill out the Free Case Evaluation form to the right to get started.
What causes pedestrian accidents in Euless?
Many times, pedestrian accidents are a result of drivers being careless or not paying attention to their surroundings. Situations we've seen include:
Distracted driving: Using cell phones to talk to text, use GPS, check email, or Snapchat. The driver could also have been changing the radio, car temperature, or anything else that takes their eyes off the road and leads them to hit a person walking.
Speeding: When cars exceed the speed limit, the chances of pedestrian accidents increase since it takes longer to stop when the driver finally sees someone in their line of travel.
Not yielding at crosswalks: Crosswalks are supposed to be a safe place for pedestrians to cross the street when a "walk" signal is posted. Drivers should stop and yield the right of way to those crossing at this time. When they fail to do this, it can cause an accident. This is especially common when cars try to turn right on red at a crosswalk instead of yielding to pedestrians.
Drunk driving: Driving under the influence makes it harder to do anything behind the wheel—which is why it's such a serious offense. Drunk drivers can veer off the road onto sidewalks or not see a pedestrian fast enough to hit the breaks and avoid hitting them.
Backing up without checking: Drivers may back out of a parking space or driveway without looking carefully behind them first. This can be extra risky for small children, who are harder to see if the driver is being cautious enough.
No matter what caused the pedestrian accident, the person who was being negligent (not exercising the care and caution they should have) is liable for your injuries. They're responsible for the costs of EVERYTHING you owe as a result of the accident.
How should I deal with the insurance company after a pedestrian accident?
Most times, the insurance company of the at-fault person is liable for your costs. But insurance companies use tactics are are sneaky and will try to reduce how much they pay out to you. Here are some protective guidelines for you to follow if you were injured as pedestrian:
Don't admit blame.
Insurers often reach out the victim soon after the accident. They might make it seem like they're just "checking up on you," but be aware that they can use anything you say against you. Many victims are such kind people that they'll be polite and not realize the person on the other line could be looking for signs that their injuries aren't that bad or that they accept blame for some of the accident. It's best to avoid their contact at all and tell them to call your pedestrian accident lawyer instead. And whatever you do, don't apologize, take blame, or say anything about you doing something wrong.
Don't take any money yet.
Insurers might also try to offer you money right away. This can be extremely tempting, especially if you're already stressed about medical bills. But don't let it entice you into ruining your chances for more money. Wait to speak with an experienced lawyer who can calculate your full costs. You'll see just how low the first offer from the insurance company really is. What until you have a professional on your side to negotiate a fair settlement.
Don't give recorded statements.
Insurance adjusters have been taught to ask accident victims weird or confusing questions to get certain statements of information out of you. Never give a recorded statement.
Let a lawyer take care of the insurance company for you. Our attorneys are experts at dealing with insurers and making sure they stay in their lane.
What damages can I recover from a pedestrian accident in Euless?
There are a number of damages you can recover if you were injured as a pedestrian in Euless. Those fall into three main categories:
Special damages for "economic" losses, which are those with a clear monetary value. Medical expenses, missed work wages, physical therapy or rehabilitation, and funeral expenses in the death of a loved one are examples of special damages.
General damages for losses that are "non-economic," meaning their values are harder to calculate. Having to now live with a disability, chronic pain, loss of a relationship with family members, being unable to perform actions you used to, and mental health problems like anxiety disorders or PTSD resulting from the accident are all examples of general damages. Although these damages are harder to put a "price" on, their amounts are often significant since they generally follow serious accidents.
Punitive damages: These damages are unique from the others because their sole purposes are to punish a person for a certain behavior. If your pedestrian accident was caused by a driver who was drunk, you might be eligible for these punitive damages.
Talk to a Euless Pedestrian Accident Lawyer For Free
Don't suffer through the consequences of a pedestrian accident alone. Speak with one of our caring and experienced pedestrian accident attorneys today, starting with a FREE initial consultation. Call 469-998-4069 and we'll discuss your situation, your injuries, and your options for recovery.
Frequently Asked Questions