Euless Aggressive Driving Accident Lawyer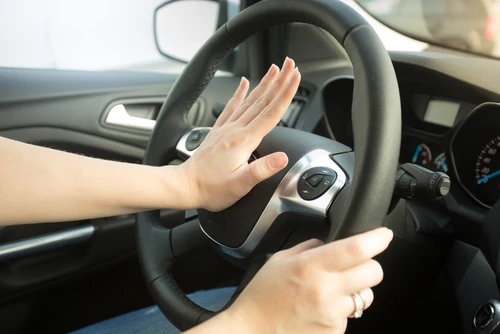 Aggressive driving is incredibly problematic in Euless. Not only is aggressive driving negligent behavior, but it also greatly increases the risk of an accident. If you were injured in a crash caused by an aggressive driver, the time to act is now. Reach out to a Euless aggressive driving accident lawyer for help today.
At our Dallas car accident law firm, we deserve everyone deserves fair compensation after an accident they did not cause. Our lawyers are known for our excellent communication with our clients, and it's because we truly care about your recovery. Our number one goal is full compensation for your medical costs, lost income, emotional damages, and more.
We do not collect a fee unless we win you a settlement or a verdict, so there's no reason to worry about the risks. We will also get you started with a FREE consultation where we'll answer any questions you have and get to know more about your case. Call us at (469) 998-4069 or contact us online to get your FREE consultation today.
What Defines Aggressive Driving in Euless
Aggressive driving can include:
Speeding
Failing to yield to other drivers
Tailgating
Weaving in and out of traffic
Passing illegal and
Ignoring traffic signals, signals, or other rules of the road
Aggressive driving is often related to life stressors. An aggressive driver might be venting their anger or frustration on other drivers around them, or they might become reckless in an attempt to pass quickly or get to a destination faster. No matter why someone drives aggressively, they should know that it is not safe for themselves or others on the road.
If you come across an aggressive driver in Euless, the best course of action is usually to get out of their way and avoid engaging with them. If they are clearly violating laws or putting others in danger, you might contact the police department to report them.
Unfortunately, aggressive driving often leads to accidents. If you were injured because of an accident with an aggressive driver, you should not have to bear the costs. Contact an aggressive driving accident lawyer in Euless who can help you seek compensation for your accident damages.
What You Need to Prove Your Accident Was Caused By Aggressive Driving
To pursue compensation after an aggressive driving accident, you will need to prove that:
The other driver owed you a duty of care.
They breached that duty of care and were negligent.
The driver's negligence led to your accident.
You suffered injuries and other damages as a result of the accident.
All Texas drivers have a legal duty to drive safely on the road so as not to endanger others. So, if the other driver was being reckless, they were not exercising enough care. Acting in this way is a form of negligence, which is the key factor in any personal injury case.
It's often not easy to prove that another driver was driving aggressively. When you work with an experienced aggressive driving accident lawyer, they will help you file a claim that shows what happened and the damages you suffered as a result.
Proof of Aggressive Driving
After your accident, you'll want to begin gathering evidence of the other driver's negligence. This might include information like:
Pictures from the accident scene
Video footage from traffic surveillance cameras
Eyewitness testimonies on the other driver's behavior
Medical records from your treatment
Previous driving records related to the at-fault driver
Your lawyer will know what is most important to compile for your case. They can use any evidence you've gathered and also conduct their own investigation. They'll then use this information to build a strong insurance claim for you.
If the insurance company tries to offer you a lowball settlement or do anything else to reduce what they have to pay you, your lawyer will be ready to negotiate and fight for your rights.
Common Aggressive Driving Accident Damages
An experienced attorney will also work to determine the full value of your damages. That way, you'll know what a fair settlement for yourself actually looks like. The goal is to fully compensate you for any and all losses you have experienced as a result of the accident.
Damages you may be able to claim for compensation include:
Medical bills
Prescription medication costs
Lost wages
Loss of earning capacity
Mental anguish
Loss of enjoyment of life
Pain and suffering
Wrongful death damages (if you lost a loved one because of an aggressive driving accident)
Aggressive Drivers in Euless Should Be Held Responsible
According to road safety facts from the Association for Safe International Road Travel (ASIRT):
Over 38,000 people are killed in auto accidents every year in the United States.
Nearly 4.5 million more people become seriously injured enough to need medical attention after an accident.
Road accidents in the U.S. cost citizens $871 billion.
Auto accidents are the number one cause of death for U.S. citizens between the ages of one and 54.
Car accidents are definitely a big deal in Euless and all of the country. Many accidents happen because a driver chooses to drive unsafely, even if they are not purposely intending to cause harm. Driving aggressively is one of the most careless ways to operate a vehicle on Euless roads—and drivers that engage in it should be held responsible for their actions and consequences.
If you or a loved one was impacted by an aggressive driving accident, you likely have legal options for compensation. You should not have to bear the costs of the accident alone. An experienced and trusted aggressive driving accident lawyer can help—starting with a FREE consultation today.
Schedule a Free, No-Risk Consultation with a Euless Aggressive Driving Accident Lawyer Today
Our Dallas car accident law firm knows what it takes to seek compensation for our clients after an aggressive driving crash. We are dedicated to getting you the recovery you deserve, and we do not charge a fee unless we are successful in winning you a settlement or verdict.
Contact us today and we'll get you a FREE consultation and match you with the best attorney for your case. Our communication with clients is what makes us stand out, and we are happy to take your call and discuss how we can help you. Call (469) 998-4069 or fill out our contact page to get started for FREE today.
Frequently Asked Questions