Three Injured from Driver Going Around Crossing Guard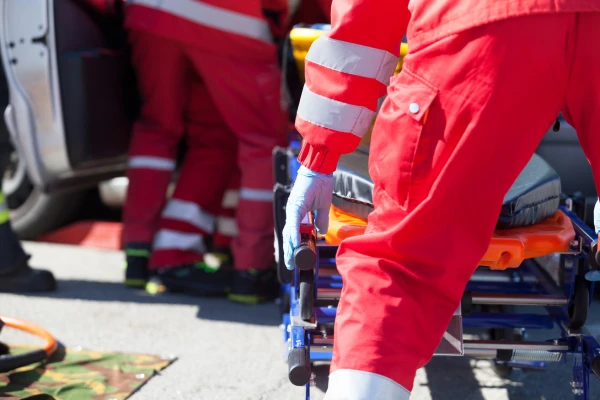 Three people were injured when a Trinity Railway Express train collided with a car near the Richland Hills station at 6:40 p.m. Tuesday.
Officials said that emergency personnel from Haltom City, North Richland Hills, Richland Hills and Fort Worth all responded to the accident and were on the scene. The accident happened at the Carson Street crossing just south of Highway 121.
Eyewitness reports indicate that the vehicle, which was travelling southbound, attempted to maneuver around the crossing arms that were in a lowered position. The vehicle was struck by the train.
Two of the occupants in the vehicle were critically injured while a third occupant was reported to be in serious condition. Haltom City Deputy Fire Chief Fred Napp said in a statement that all of the victims were outside the vehicle when the first emergency crews arrived on the scene. However, it was not clear if they had been ejected as a result of the impact from the locomotive.
None of the 67 passengers that were on board the westbound train were injured in the incident.
Railway accidents like this should rarely, if ever, happen. Train crossings, indicator lights and arms are designed to keep motorists safe from oncoming trains that are used to transport people and freight across the country. This wasn't a matter of stalling on the tracks or faulty signals. The driver chose to take a chance and circumvent the guards. Now everyone is paying the price.
Train and automobile accidents can be catastrophic due to the sheer weight and speed of an oncoming train. Always be certain to stop if you hear a train signal and stop if the crossing arms are down. Never attempt to go around or outrun a train. It is difficult to tell just how fast an oncoming locomotive is travelling, and such carelessness can end in serious injury or even death. Waiting a few minutes for a train to go by while you wait is not worth risking your life or the lives of others.
If you or a loved one has been hurt or suffered a wrongful death as a result of a train and automobile accident, give our offices a call. We will get to work as quickly as possible in the kind of case where time is of the essence. Expenses such as medical bills, ongoing treatment, loss of income due to being away from work, pain and suffering and loss of life can add up quickly. We are here to help you and have been successfully representing our clients in the Dallas courts for many years. Your initial consultation is completely without cost or obligation.