T-bone Accident in Decatur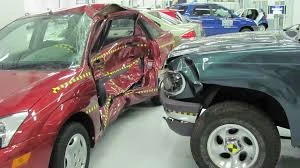 A two-vehicle crash has left three people injured with serious but non-life threatening injuries last week.
The accident occurred on Farm Road 51 North at the U.S. 380 overpass when a teen driver ran a stop sign. The teen drove his car through the intersection of FR51 and he was T-boned by a woman driving a pickup truck.
According to Chief Rex Hoskins of the Decatur Police, the 17-year old driver was at the wheel along with two passengers, a woman, and a child. All three were taken by air ambulance to an area hospital. Their names have not been released.
The woman driving the pickup truck was not injured in the accident.
Chief Hoskins indicated that he was uncertain as to whether the crash victims had been wearing seatbelts at the time of the accident. The accident is currently under investigation.
If you or a loved one has been the victim in any kind of an accident, you need the advice of an attorney who is going to work on your side. If you live in the Dallas-Fort Worth area, once you have been seen by a doctor, contact our offices as soon as possible. Our lawyers have years of experience in personal injury and accident lawsuits in the Texas court system and can get your accident lawsuit started for you right away.
After an accident, if you are hurt, there will be costs involved. Not only the cost of repairs or higher insurance rates, but also the inevitable medical costs, the lost income involved if you have to be off work or school. Add to that ongoing care and other expenses and it can leave you and your family feeling overwhelmed and wondering what to do next.
After the accident, you could be eligible to receive compensation for those costs plus pain and suffering as well. We understand and will be there for you when you need us. Contact us today to schedule a free initial consultation and legal analysis.