After an Accident: Your Settlement Process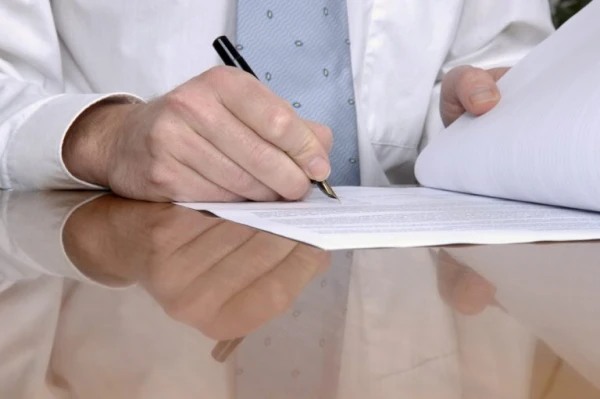 If you've been injured in a car accident, you may eventually have to negotiate a settlement fee. You will not begin negotiations until your injuries have healed or stabilized; you have all the information you need about the accident, your medical bills and lost wages; and you should have sent a demand letter to the insurance company, outlining how much you expect to compensated. As long as you have all the documentation you need, and fault is clear, your settlement process should be easy to handle.
Before the initial negotiation call, make sure you know what you want.
As soon as the insurance company received a demand letter from you, an insurance adjuster will contact you to begin the settlement process. As most adjusters will attempt to settle for less than what you have asked for, it is important that you know, ahead of time, just how little an offer you are willing to accept. You should not discuss this with the adjuster, but instead use it as a tool to help you know how to respond when an adjuster makes an offer. Though you may be willing to accept a lower offer, it is important that you always fight for your initial demand.
What can you expect from your negotiation call?
The point of the negotiation call is to negotiate a final settlement offer. To make this happen, both sides will be able to make their case. When an amount is offered, you can accept it, try and negotiate a fair amount, or if the amount is incredibly low, you can ask for an explanation and come home and write a letter to argue each point. The full negotiation process could take more than one phone call or letter, as each side will need time to negotiate an offer and accept what they can. Throughout the process, it is important that you maintain composure and think reasonably to make the settlement go as smoothly as possible.
When is your settlement process complete?
The first thing you should do when you reach an agreement is to get that agreement in writing. Send a letter confirming that agreement, and outline all the details it involves. In this letter, include when you expect to receive your settlement check. Your settlement process is completed when you receive your check and sign the accompanying document stating that all liability is removed.