Pedestrian on North Central Expressway Killed in Accident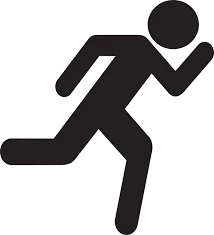 A man has died after having been struck by a drunken driver on North Central Expressway in Dallas early on Sunday morning.
According to police, 21-year-old Eunice Chavez was a passenger in a vehicle that was involved in a hit-and-run accident.
Investigators say that Chavez and the driver pulled onto the center island between the main lanes of the freeway and the exit ramp lanes in order to call 911. Chavez and the driver got out of the vehicle and were standing on the median when Chavez was struck by a maroon Audi.
The driver of the car that struck Chavez fled the scene but was later located by an officer.
Investigators said that the damage to the vehicle matched the description of the damage at the scene where Chavez had been struck.
The driver, whose name has not been released, was found to be driving under the influence of alcohol. He has been arrested and assault.
Accidents of this type can often be prevented by avoiding drinking and driving. When a person gets behind the wheel after drinking, the outcome can be tragic and the potential dangers are not worth the risk.
If you or a loved one have been seriously injured or tragically lost their life in a head-on collision caused by the irresponsible actions of another driver and you live in the Dallas-Fort Worth area, give our offices a call. You may be entitled to receive compensation you for your injuries.
Expenses such as medical bills, which can often continue long after such a serious accident, reconstructive and rehabilitative surgery, as well as long time therapy and care, can cost many thousands of dollars. With such concerns, you will need to be represented by an experienced attorney who can help you obtain the best settlement possible.
When you call our offices, we will match you with an attorney who will listen to the details of your case and can offer several suggestions as to how to proceed. Your attorney can also serve as your representative to all insurance companies and other parties connected with your accident. We are here to help you to start getting your life back on track.  Your initial consultation with our offices is completely confidential and has no cost or obligation to you.