Motorcyclist Dies after Striking a Car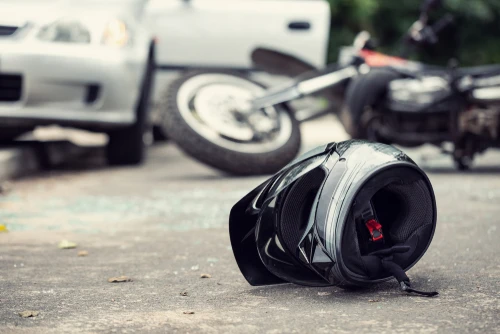 A motorcyclist was killed early Saturday morning after striking a car early Saturday morning.
A Dallas Police Department spokesperson said that the motorcyclist, 41-year-old Adolphus U. Davis, was clocked on police radar at travelling 90 mph in a 35 mph zone on Buckner Boulevard, and then according to the officer appeared to accelerate his motorcycle. Because of the high rate of speed, the officer did not pursue.
Eyewitnesses at the scene of the accident report that the cyclist ran a red light at the corner of Buckner Military Parkway. The cyclist immediately struck a car that was making a turn in front of him. The two occupants who were in the car at the time of the accident were taken to Baylor University Medical Center around 3 a.m. No word has been released as to their identity or current condition.
Because motorcyclists are more exposed to the elements and hazards of the road, motorcycle accidents can cause very serious injuries. Observing the rules of the road is extremely important when riding a motorcycle. Sometimes other motorists simply do not see motorcycles and so cyclists must be extra careful. When riding a motorcycle, you should always wear a helmet. A good helmet in a motorcycle accident can make a considerable difference in the case of an accident.
Here are some tips on how to keep yourself safer when riding a motorcycle.
* Read your owner's manual for safe operation of your motorcycle.
* Make sure each rider is wearing a helmet and other protective gear. Consider wearing leather jackets, pants to lessen injury in case of a spill.
* Check the headlights, turn signals, brake lights, and mirrors on your motorcycle before setting out on the road. Always check to see that your brakes are in good working order. Check the pressure in your tires often and make certain that the tire pressure is at the right p.s.i. recommended for your specific model of bike and passenger load. This information can be found in the owner's manual. Also, check motorcycle's horn to be sure it is also in good working order.
* Never ride more than two people on a motorcycle at any given time.
* When you are on the road, be aware of potential hazards such as other vehicles who might not be able to see you, such as debris in the roadway, railroad tracks, or any other obstacles that can cause an accident.
* When you are riding your motorcycle around other vehicles such as large trucks, make certain that other drivers are aware of your presence. Use your horn if you need to.
* Travel at the speed limit and be sure to allow yourself at least a two-second stopping distance between your motorcycle and the vehicle in front of you. If you are travelling on an open road or under highway conditions, and depending upon your rate of speed, your stopping distance should be increased to three or four seconds or even more. If it is dark, then the amount of distance required to stop should be increased even more. When travelling on a motorcycle, over-quick stops can cause inertia and may result in the rider or passengers being pitched off of the bike.
* Be sure to check potential blind spots by turning your head. Take into consideration potential blind spots when wearing a helmet.
If you or someone you love has been involved in and injured in an accident involving a motorcycle, give our offices a call. Serious injuries or even death can sometimes be caused as a result of motorcycle accidents. This is why having an experienced attorney is essential. Medical costs, damages and other legal matters can best be addressed through the advice of a competent legal professional. When you call our office, we will take the time to match you with an attorney who is best suited to help you. After listening to the specifics of your case, they will take the time to outline options and help you file any insurance or legal paperwork that is needed. Our lawyers have successfully represented and served many clients in the area for many years. Call our offices for a free initial consultation.