Man Drowns after Being Pinned by Riding Mower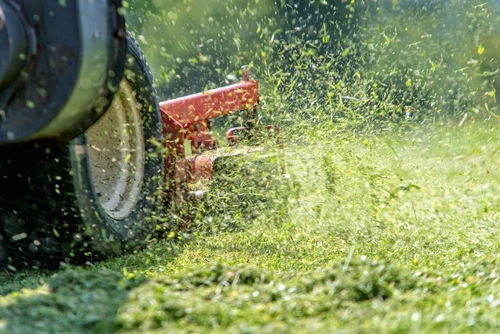 According to police reports, it appeared that a golf course grounds keeper who was mowing the grass at The Courses Watters Creek golf course drowned when his mower toppled into a pond and pinned him underwater.
Plano Fire-Rescue Capt. Peggy Harrell says the man worked for a company that contracts for maintenance was found Monday morning when the riding mower he was using was seen in the water. All attempts to revive the worker were unsuccessful. The name of the man has not been released pending notification of his family.
Witnesses at the golf course say that the man had last been seen about 30 minutes prior to his being found by his coworker.
This is the second drowning at The Courses golf course. The property is owned by the City of Allen. Another man inexplicably entered a large pond earlier this summer in June also located on the course and drowned.
Golf courses are meant for people to enjoy themselves, relax, and exercise. However, with an open range, varying terrain, flying golf balls and clubs a golf course accident is almost certain to occur sooner or later. These accidents can potentially cause injuries, pain and suffering or even fatalities.
It is yet to be determined what ultimately caused this man's death, whether it was poorly maintained equipment he was using on the job or even alcohol. However, it is still an on-the-job injury. If you or a loved one has been injured in an on-the-job accident you need an experienced accident attorney on your side.
If you or a loved one has been injured in a golf course or on the job accident, give our offices a call. We will match you with one of our legal professionals. They will meet with you, listen to the details of your case and outline several possible options to get your personal injury lawsuit moving forward. Medical costs, rehabilitative care, pain and suffering and other costs are just some of the expenses you can be compensated for. Your initial consultation with our offices is free and without obligation and is completely confidential.