MADD Gets Huge Petition Response against "Affluenza" Teen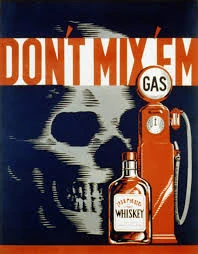 Can the power of the petition through the avenue of social media make a difference in how a case is tried in a court of law?
That may be what happens after Mothers Against Drunk Drivers (MADD) recently managed to gather more than 30,000 signatures demanding that "affluenza" teen Ethan Couch's case be moved from juvenile to adult court.
MADD National President Colleen Sheehey-Church said in a statement, "There is no denying the nation's frustration that Ethan Couch hasn't been held accountable. There is still a week left until Couch's transfer hearing and we're confident we can reach 60,000 signatures."
The original goal of MADD was to gather the 30,000 petition signatures before Couch's court date that is scheduled in Tarrant County on January 19th.
Couch turns 19 in April of this year. Officials with MADD believe that transferring Ethan Couch's case to adult court will give the criminal justice system the opportunity to hold him accountable and ensure that his probation extends beyond his 19th birthday.
"Couch is not a child," Sheehey-Church said, adding, "His actions are not that of a child. Four people were killed and several injured, and Couch continues to show no remorse and blatant disregard for the law."
Ethan Couch, 16, was sentenced to 10 years' probation for a drunken driving crash in 2013 that left four people dead and severely injured two others.
Couch was recently arrested in Mexico along with his mother after allegedly violating the terms of his probation.
It seems absolutely unbelievable that anyone would so callously take the lives of others and not feel the least bit of responsibility for it. Although there have been settlements that were reached on the part of the families who suffered a tragic loss as the result of this accident, justice still may not have been served.
If you or a loved one has been injured in an accident involving the irresponsible actions of another in the Dallas area, having good solid legal representation on your side is important. Contact our offices today to schedule a free consultation and legal analysis about your accident.
We are here to help -24 hours a day, 7 days a week.