Gas Well Casing Ruptures, Injures One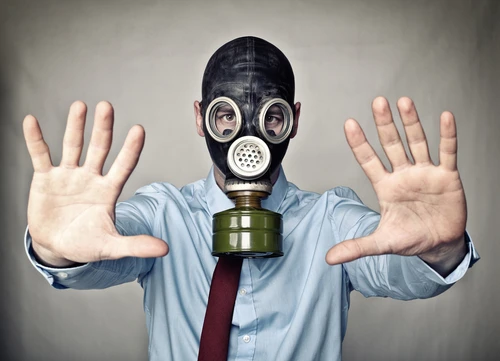 One person has been injured at the Corsicana gas well when a casing ruptured early Thursday morning.
According to Navarro County emergency management coordinator, Eric Meyers, at about 6 a.m. Thursday, a casing ruptured in a gas well near SE County Road 3100 near Eureka just outside Corsicana leaving one person injured. The injured person's condition is currently unknown, Meyers said.
About four gallons per minute of a combination of injection fluid and drilling mud are leaking from the well. The fluid is being captured in a nearby retention pond. There was no fire and no natural gas is leaking above ground from the well, according to Meyers.
Orion Energy is the on-site contractor. Halliburton owns the well which was approximately 75 percent complete when the incident occurred. Crews are currently working to cap the well and the Railroad Commission is on site with the Texas Commission on Environmental Quality on its way to oversee the operation.
An accident or injury on the job can happen at any time and for any number of reasons. Some are due to worker negligence or failing to take proper safety precautions. Construction job sites see a higher number of workplace injuries because of the constant use of heavy machinery and industrial level equipment, the use of hazardous substances and materials. Oil and natural gas workers constantly face a dangerous working environment because of the potential hazards surrounding them.
Injuries that happen on the job can make life very difficult. There is the concern about a potential loss of income, and unfortunately there are unfortunately some unscrupulous employers who will simply terminate injured employees rather than compensate them for their injuries. Because of the way some contracting companies are set up, this is the norm. Some will even try to do all that they can to get an injured employee to quit or will simply keep changing the rules so that the odds are always in the favor of the employer. Often an injured worker will just settle for a fraction of what their injury case is worth because of the constant barriers that an employer will try in order to avoid costly settlements.
Even in right to work states, employees who are injured while on the job do have rights. Most labor laws were written to protect both the injured employees and the employers. Workers compensation is designed to cover some things, but often it just is not enough. Even when every party acts in good faith, for some on the job injury cases, litigation is the only way for the matter to be settled fairly.
If you have experienced a workplace injury, let us help. You should never sign any statement from your employer or their insurance company until you speak to a lawyer. Our workman's compensation attorneys have years of experience helping injured worker get a fair payment for their claim—and we offer a 100% free consultation. During your consultation, we will work with you to understand the details of your case and help you make an informed decision about how to proceed. Workman's comp exists to protect you, and we can help you make the system work for you so that you are not left with medical bills or other costs. Call us or use the form on the right to get your free consultation today.