Bus Accident in Ellis County Injures Two Children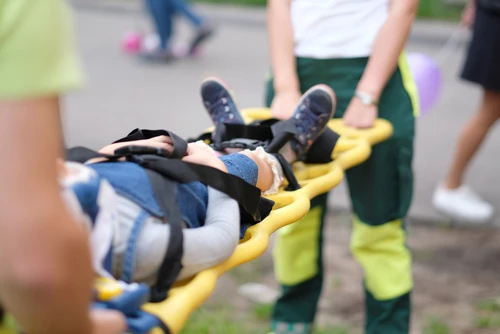 In rural Texas, buses often have to travel along gravel roads to pick up students. These roads can become quite dangerous during wet weather. The mass of the bus and the slickness of unmaintained roads can cause accidents.
Authorities are investigating whether rain may have been a cause of a school bus accident in Ellis county. CBS DFW reports that several students were injured in the crash. The bus slid off the road and into a ditch on the way to school yesterday.
Seven children, a bus monitor, and the driver were on board. Two children were taken to a local hospital for injuries. They are expected to live. The other children were picked up by parents. The authorities are still investigating the cause of the crash, which will be a thorough one due to the involvement of a school bus and injured children. No other vehicles were involved.
Anytime there is a school bus accident, parents will want answers. Potentially, they will also want compensation. Schools have insurance policies and your child will likely be covered by your employer policy as well, but that doesn't mean that they will pay enough for the injuries to your children. If your child has been injured in a bus accident, explore your options. Contact our Dallas-Fort Worth legal team today for a free consultation. We can help.