Fatal Accident on the LBJ Freeway from Disabled Vehicle Crash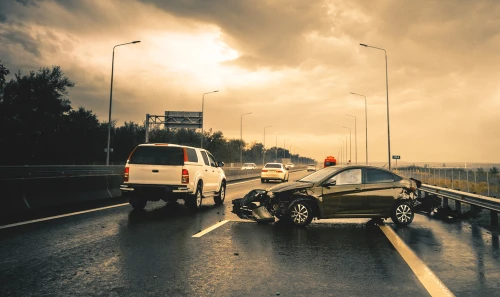 A fatal accident on the Lyndon B. Johnson Freeway has shut it down in the early morning hours Thursday as Dallas police investigate the scene of the crash located just west of the Dallas North Tollway.
Both drivers in the two-vehicle crash exited their cars at about 2:45 a.m. Eyewitnesses say that a third vehicle which was traveling at a high rate of speed crashed into one of the disabled vehicles and struck a man on the scene. The victim was killed instantly.
Westbound LBJ was closed but was later reopened just after 6 a.m. Traffic was diverted onto the service road at Preston Road.
Most people who choose to travel on Texas freeways and highways will reach their destinations without incident. However, accidents can happen no matter how good a driver someone may be. With so many vehicles driving at high rates of speed on freeways, highways and interstates, the odds that the unexpected will happen increases. Because of the high rate of speed and the size of many vehicles on a freeway or high speed roadway, accidents can be very dangerous to those involved in them when they do happen.
It is extremely dangerous for pedestrians to walk or stand on freeways, even in the case of accidents or emergencies. It is also illegal in the state of Texas for pedestrians, bicyclists and even horses to be on those types of roadways. Unfortunately, however, pedestrian accidents can cause catastrophic injuries and even death. If you or a loved one have been involved in an auto-pedestrian accident, having an experienced attorney on your side is important.
Determining liability is an essential element of successfully handling any personal injury claim. Our attorneys will work with experts in order to establish fault and liability in freeway collisions. Recovery from such accidents can be lengthy and expensive, especially with the high price of medical expenses, time off of work, damages, pain and suffering.
The lawyers in our offices have years of experience with auto-pedestrian and freeway accidents. Give our offices a call for your free initial consultation. We will match you with an attorney that will take the time to discuss the details of your specific case and can offer suggestions on how to best proceed.