Family Seeks Hit and Run Driver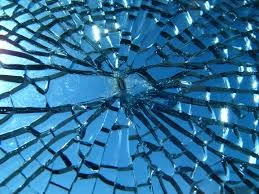 The family of a hit-and-run victim is asking for the public's help finding the driver who left a man severely injured on the side of the freeway.
Josafath Cordova had pulled his tow truck onto the shoulder of Highway 75, and he had just strapped down the car he was about to tow when another car crashed into him and ended up landing on its side.
Roy Cordova and other family members have been by his son's side at the hospital since Wednesday night when a silver Mitsubishi slammed into him on the side of the freeway. That driver stopped briefly to check on 23-year-old Josafath Cordova, but quickly left his own car behind and walked away.
"Supposed to be when somebody hits somebody: help. Call to the police. Call to the ambulance. Help," Roy Cordova said.
The family shot video of Josafath Cordova in his hospital bed describing the crash.
"When I was about to finish loading the car, I felt this force that literally just pushed me on the freeway," Josafath Cordova said.
He didn't know it then, but Josafath Cordova had broken four ribs, his shoulder and pelvis bones, and was suffering internal bleeding.
"When I got up, I couldn't breathe. I felt a lot of pressure on my back and on the side of my ribs. I got to the front of the truck, and I just laid down right there," Josafath Cordova said.
He explained that the man driving the car who hit him approached him briefly to ask if he was OK but seemed to get nervous when another driver arrived.
"Another bystander stopped by, and he was like, 'Hey I called the cops.' As soon as that happened, the other guy said, 'Oh I'll be back. I'm going to go get help.' He said that he never came back," Josafath's girfriend, Norma Cortez, said.
Now the family wants that hit-and-run driver found, so he can answer for what he did.
If you need assistance after a hit and run crash, contact our attorneys.