FAA Investigates Small Plane Crash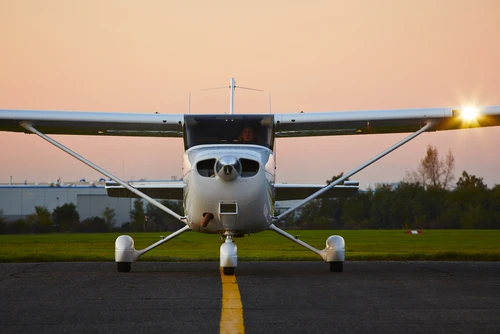 A University of Texas professor and her husband were killed in a crash involving a small plane near Atlanta, Georgia on Sunday.
Federal Aviation Administration (FAA) spokeswoman Kathleen Bergen says a Hawker Beechcraft A36 went down Sunday afternoon near Alma, about 70 miles northwest of Brunswick. Bergen says the plane was en route, flying from Fernandina Beach, Fla. to Lawrenceville, Ga. when the plane crashed.
Bacon County Coroner Vic Peacock says Sid Shah of Tucker and Shama Gamkhar were killed in the plane crash.
The Austin American-Statesman reports Gamkhar was a public affairs professor at UT in Austin and that the couple lived in different cities, but would often fly to see each other. Her husband, Shah, was a licensed pilot.
Authorities say that the cause of the crash is still under investigation.
"We have lost a beloved colleague, devoted teacher and wonderful friend, whose memory and example we will carry with us," said Robert Hutchings, dean of the LBJ School said in a statement. "Our hearts go out to Shama and Sid's family and friends."
Gamkhar. 54, joined the LBJ School in 1996 as an Assistant Professor and more recently served as graduate adviser for the Master of Public Affairs degree program. Her research interests included fiscal federalism, transportation finance, public school finance and municipal bond markets. In the field of environmental policy, her focus was on climate change, pollution abatement and enforcement regulation and water management in international river systems.
Gamkhar received a Ph.D. in economics from the University of Maryland at College Park and an M.Phil. in economics from the Delhi School of Economics, Delhi University, UT.
Both commercial airplane accidents and private aircraft accidents are thankfully rare. Unfortunately, they do happen and typically involve fatalities or severe injuries. Victims who survive an aviation accident may experience life-altering medical conditions, lifelong disability, burns and scarring or other life-altering effects. Both the victims and their families are left to pick up the pieces after these kinds of accidents, struggling to find a way forward after a tragic and irreversible loss. Insurance companies are supposed to be there to help, but sadly they often make matters worse by trying to deny claims, offering too little money, or delaying a claim for months when your family needs it most.
If you or someone you love has been affected by a plane crash, let us help you. We have the experience and knowledge necessary to handle your claim and protect you from the insurance company. We also offer a consultation free of charge. We believe that every aviation accident victim deserves to have professional legal advice and we want to get you the best possible outcome in your case. Fill out the form to the right and get your FREE consultation today.