Couple Sues Snapchat Over Crash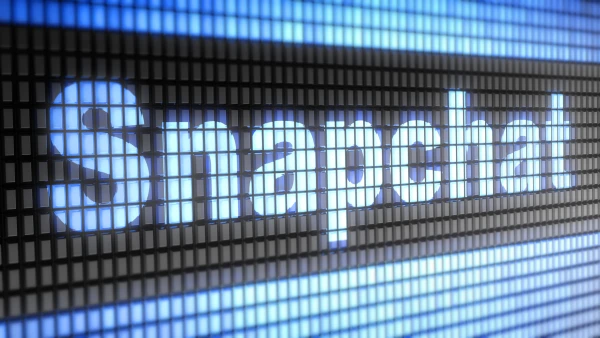 A couple that was involved in a high-speed crash is suing the makers of the popular app, Snapchat, claiming that the social media app's "speed filter" tempted a woman to drive too fast, causing a crash.
According to media reports, the couple, Wentworth and Karen Maynard filed a lawsuit in Spalding County State Court against Snapchat and 18-year-old driver Christal McGee.
Court documents indicate that in September, Wentworth Maynard was driving down a highway in Hampton, south of Atlanta, when McGee was driving using a Snapchat filter. The filter indicates the rate of speed at which a vehicle is travelling when a picture is taken. The lawsuit states that McGee was attempting to reach a speed of 100 miles per hour before the accident.
McGee's vehicle went out of control, striking Maynard's vehicle, sending the car he was driving across the left lane and into an embankment.
The suit alleges that Wentworth Maynard has suffered brain damage as a direct result of the crash.
Apps have made our devices into something we never dreamed of years ago. However, using any cellphone, smartphone or any similar electronic device has no place while you are driving because it causes drivers to be distracted from what is on the road in front of them. Driving while distracted is simply unsafe.
Distracted driving is one of the leading causes of accidents. On any given day in the United States, more than 9 people are killed and more than 1,060 people are injured in crashes that are the direct result of a distracted driver.
Add to that distractedness the element of high speeds and you have a recipe for disaster. Accidents can happen in a split second and keeping your eyes on the road and travelling at a safe speed at all times can make all of the difference in staying safe or getting into an accident.
If you or a loved one has been injured or has died in a fatal accident as a direct result of distracted driving in the Dallas Fort Worth area, give our offices a call. Our attorneys have years of experience in the Texas courts and will take the time to discuss the specifics of your case. Once we match you with a legal professional to represent you and your case, your attorney will listen and then outline all of your options for your case. Our lawyers are dedicated to helping you to receive the maximum compensation for any damages, injuries and even long term suffering. Legal cases involving distracted driving can be complicated and drawn out. The consultation with us is both confidential and free.