Cement Truck Accident in Anna Turns Fatal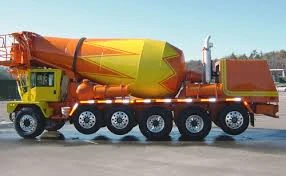 One person has been killed in a two-vehicle involving a cement truck in Anna on Tuesday afternoon.
According to Lonny Haschel, a spokesperson with the Department of Public Safety, the crash happened shortly before 1:30 p.m. on CR 210 in the eastbound lane when a cement truck went off the shoulder. The driver over-corrected and ended up back on the road. The truck crossed over the median and struck a car traveling westbound.
When the cement mixer struck the car, it became pinned between a tree and the cement truck.
The driver of the car died at the scene of the crash as the result of injuries sustained in the crash. The name of the victim has not been released by authorities.
The driver of the cement truck was uninjured.
Accidents involving large trucks can be devastating or even deadly. Every year thousands of motorists are either critically injured or killed in accidents involving trucks and smaller passenger vehicles. Sometimes such accidents are due to the negligent operation of drivers. Motorists who drive passenger vehicles such as cars or pickup trucks simply do not have the size advantage that many construction, work or even semi-trucks have while traveling on streets, highways and other roadways.
If you or a loved one has been involved in and suffered as the result of an accident involving a heavy work truck such as a cement mixer or other heavy truck in the Dallas Fort-Worth area, give our offices a call.
We will match you with an attorney who will listen to the details of your case and will outline several options to pursue. We are dedicated to working for our clients and will make every effort that trucking and construction companies that are careless in their operations are held accountable. Medical costs, long term treatment and rehabilitation and ongoing medical costs as well as pain and suffering or wrongful death can all be a part of your accident claim. We're here to help you. Contact us today to set up a free our initial consultation and legal analysis.