Wrong-Way Driver Kills One on US 175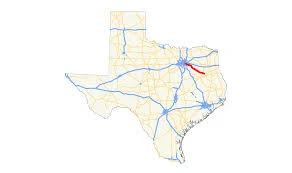 A young man was killed in an accident involving a wrong-way driver that happened on US Highway 175 near County Road in Crandall last week.
According to authorities, the victim has been identified as Juan Coreas, 21, of Kaufman.
At around midnight, Coreas had been heading back home with friends from the Wings restaurant where he worked in Seagoville when the vehicle he was following swerved to avoid a wrong-way driver on Highway 175.
Investigators say that is unlikely that Coreas was also able to avoid the wrong-way driver.
The fatal crash happened in the eastbound lanes of US Highway 175, near County Road 4106 in Crandall.
Police were responding to a 911 call regarding a reckless driver, going the wrong-westbound in the eastbound lanes. Officers attempted to get the wrong-way driver off the road, but were unable to stop the SUV before it slammed into the vehicle being driven by Coreas.
Both the SUV and Coreas' vehicle burst into flame on impact.
Eyewitnesses say that other motorists were attempting to assist, but they were unable to extricate either driver.
The identity of the wrong way driver has not been released.
According to authorities and witnesses, the young man was following his friends and family when the wrong-way driver crashed into him.
The Crandall Police Department and the Texas Department of Public Safety are still currently investigating the accident.
It is a tragedy for anyone to lose their life in an accident. It is even more devastating when a person who loses their life is so young. No parent, no family member should ever have to face such a devastating situation.
If you or a loved one has been injured or been tragically lost in an accident in the Dallas area where someone was going the wrong-way, give our offices a call today.
While you and your family concentrate or putting your lives back together after the accident, let us handle the details of your case. We will take the time to listen and discuss the details of your case. From there we can help you decide your best course of action.
We can help you to settle a claim to cover the medical or long term care costs and other damages that you or your loved ones are entitled to. We can also serve as your point of contact when dealing with insurance companies and other parties connected to your accident case. Contact our offices today to schedule a free initial consultation and legal analysis.