Three Burned after Chemical Fire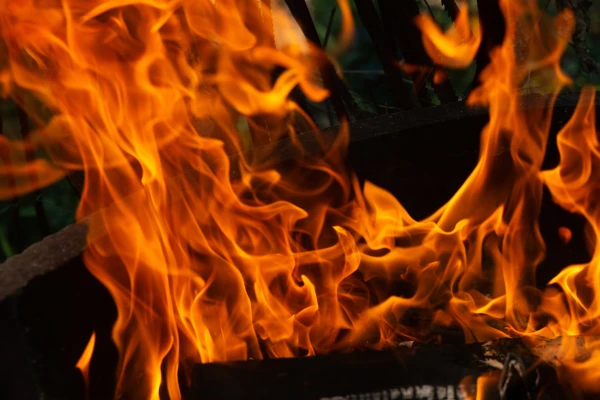 Three workers were severely burned in a fire at a house in North Richland Hills after paint thinner on the job site ignited when a shop-vac was turned on.
According to North Richland Hills assistant fire chief Kirk Marcum, at approximately 10 a.m. Monday, firefighters were called to a home in the 8000 block of Arlie Lane near North Tarrant Parkway. Workers had been refinishing the floors of the home when the paint thinner being used at the job site caught fire. One worker managed to escape while the other two workers jumped into the swimming pool on the property in order to extinguish themselves.
Two of the workmen were airlifted to Parkland Memorial Hospital, both suffering from burns which covered 80 percent of their bodies. The third workman was transported to the hospital by ambulance. The current conditions of the workmen are unknown.
Firefighters were able to put out the blaze in the structure within 10 minutes of arriving. Several rooms of the home were damaged in the blaze, however, the home was not destroyed in the fire.
Workers who have suffered serious burns or injuries should be able to hold those who are the cause of their accident responsible for those injuries. Some jobs, like floor finishing, can be inherently dangerous. This is why employers generally take great pains to have safety lessons and records showing that employees are aware of all safety rules.
When a workplace injury occurs, it's not always the employer's fault. Injuries on the job can come from a third party or a defective product. This is why it is important to have experienced legal help on your side when you are injured so they can analyze the situation and give you the advice you need.
Because burns require specialized and often very extensive medical care, treatment and recovery for these injuries can last months or years. Burns are some of the most painful injuries in the world, and chemical burns can be especially painful for those who have suffered them. Workers who have been injured in accidents involving burns, especially those which are greater than a second degree, need to consider the future cost of the injuries as well as compensation for pain and suffering that they will face.
If you have been injured on the job or a loved one has suffered from a workplace injury, give us a call. Our attorneys have many years of experience in the courts successfully representing clients with workplace injuries. One of lawyers will go over the details of your specific situation and offer suggestions on how to get your case started. Your lawyer will even act as a liaison between you and insurance companies as well as represent you to workman's compensation in order to ensure that you receive fair treatment. Give us a call and speak with an attorney today. We can help.   Your initial consultation with us is confidential and without cost or obligation to you.