Should Tesla Drop the Autopilot Name?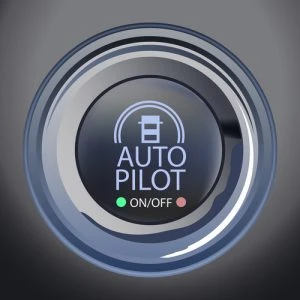 Automaker Tesla Motors is being called out by Consumer Reports to change the name of its Autopilot semi-autonomous driving system.  Consumer Reports further calls on the maker of electric vehicles also to disconnect the automatic steering feature after a Florida man was killed in an accident in May of this year.
In a statement, Consumer Reports said that the term 'autopilot' gives a dangerous assumption that Tesla motorcars can drive themselves. The magazine also said that the automatic steering feature should be disconnected in all current vehicles until Tesla updates the system and can ensure that the driver's hands stay on the steering wheel at all times.
A company spokesperson for Tesla said in an email that the company has no plans to change the name and that the Autopilot feature on its vehicles is safer than operating vehicle without the feature. Onboard vehicle systems use electronic devices such as radar, cameras, and computers in order to assess the position of the vehicle on the roadway and obstacles and dangers around it.
Consumer Reports' call to the company to rename and disable the system came after former Navy Seal, Joshua Brown, 40, died in a crash in Florida in May while his Tesla vehicle's Autopilot feature was on. The fatal accident came when Brown's vehicle system didn't detect a tractor-trailer that had turned in front of him in bright sunlight. When Brown did not react, his vehicle crashed into the tractor trailer, killing him.
The accident and Tesla's Autopilot system are still currently under investigation by the National Highway Traffic Safety Administration.
When someone purchases a vehicle, they do so with the idea that they are buying a vehicle that meets all necessary safety requirements. The investigations into whether or not the Autopilot feature on Tesla cars infers a false sense of security may take a while for the courts and other related agencies to sort out.
Even with the help of technology to help reduce the risk of accidents, they can still happen. Families who have suffered a loved one being seriously hurt or killed are left sorting out what to do next and who should be held accountable.
If you or a loved one has been injured in an accident in the Dallas – Fort Worth area, give our offices a call today. Our attorneys have years of experience within the Texas legal system and we will be happy to take the time to discuss the specifics of your accident case.
We want to see you and your family receive the maximum compensation in your accident cause for any damages, injuries, or other related expenses. We are dedicated to getting you all the compensation you deserve. When you call, we will schedule a free no-obligation consultation with you to go over the details of your case. We will then outline all of the possible courses of action that can be taken order to move forward with your lawsuit.
Contact us today at the number on your screen to schedule your free consultation and legal analysis.