Student Driver Crashes Into Daycare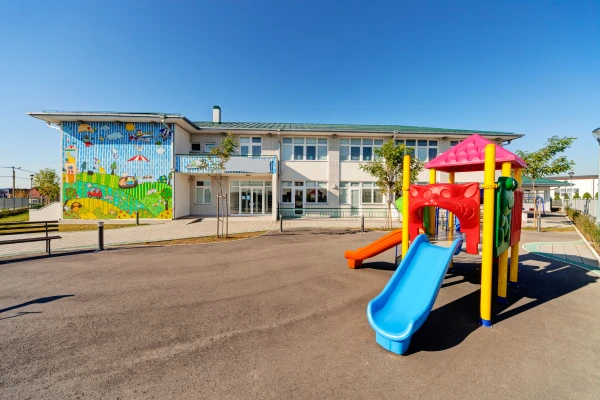 A student driver has injured eight people, five of them children when the teen crashed into a daycare center in Frisco on Thursday.
According to an article appearing on the DFW CBS Local website, the 17-year-old was out for a driving lesson when the crash happened. The teen's foot slipped onto the gas pedal rather than the brake and crashed through a fence at the Primrose School of Frisco.
The teen's father, who had been instructing his son at the time of the crash, jumped out of the vehicle and immediately began helping children, many of whom were bumped and bruised in the crash. According to the teen's father, his son feels terrible about the incident.
In a statement, Children's Medical Center said that one of the injured children was in intensive care and three others had minor injuries. Scott Summerall, a representative for the hospital said that the children were to be treated for minor scrapes, bumps and bruises and would be most likely sent home, but that doctors would be keeping an eye on them in case further treatment is needed.
"Our Primrose community is our family and nothing is more important to us than the safety and well-being of the children entrusted to us," the owners of the school said in a statement.
The statement went on to praise the teachers and staff of the school as well as police and paramedics for their swift action. The daycare reopened on Friday with parents and community members bringing flowers and signs of support for the school.
No matter how careful you are or what precautions you take to keep your loved ones or yourself safe, an unexpected accident can happen. An accident can result in serious injuries that can take a long time to heal or leave permanent damage in their wake. When it's your child who injured while being cared for by others, for a parent it can be both frightening and disheartening. The pain and suffering of your child affect you too in terms of time, lost wages needing to take time off of work and even possible long-term care. Such financial burdens can be difficult for families and often insurance company settlements just aren't enough to adequately cover all of the costs.
If you live in the Dallas – Fort Worth area and if you, your child or any other loved one has been injured in an accident, please contact our law offices today. We can set up a free, no obligation consultation for you with one of our experienced attorneys.
One of our attorneys will meet with you one-on-one in order to go over the details of your case with you and give possible avenues to move forward with your case. You may be eligible to receive financial compensation for any damages, medical bills or other expenses connected to your accident. Contact us today find out how you may qualify for compensation for your accident case. You can reach us at the number on your screen or by using our web contact form.