Rollover Crash Kills Two People Due To Speed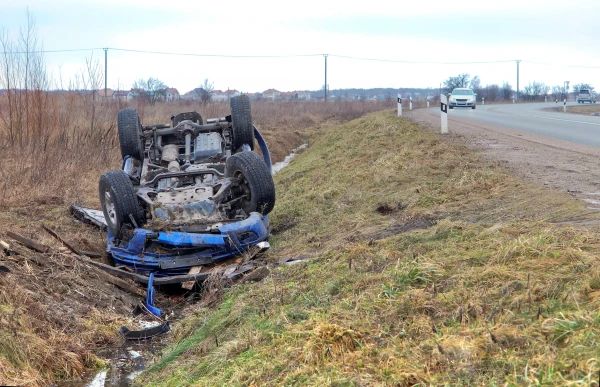 A rollover crash in Denton has claimed the life of two people, one of them a 10-year-old boy.
In an article which appeared on the NBC Dallas-Fort Worth affiliate website, on Wednesday evening a silver pickup truck was heading northbound on Interstate 35W, traveling at a high rate of speed. The pickup went off the right side of the road and onto the shoulder, striking a guardrail.
Investigators with the Dallas Police Department said that the impact of the truck with the guardrail caused the driver of the truck to lose control of the vehicle. The pickup truck rolled and landed on the driver's side.
Both the 40-year-old male driver and a passenger, a 10-year-old boy, had been wearing their seatbelts at the time of the accident. Both were pronounced dead at the scene. Authorities have withheld the identities of the victims pending notification of family members.
Police say that speed is believed to have been a major contributing factor in the crash.
Police are asking the public for any additional information regarding the accident. Authorities are also searching for black Lexus with black wheels with lowered suspension and custom exhaust that was in the area at the time of the fatal crash. Police believe that the vehicle was manufactured between 2008 and 2014.