Retired Officer Chases Down Suspect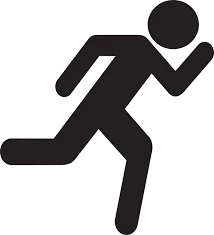 A hit and run suspect has been caught trying to flee the scene by a retired police officer.
According to reports, the retired officer, Charles Clark, pulled up the scene of an accident that happened on Highway 183 in Euless on Saturday. When Clark saw someone attempting to flee the scene on foot, it was instincts of his former training as a law enforcement officer that came as second nature to him.
"All I knew is he was running from the scene of an accident and my instincts kicked in," said Charles Clark.
Clark was out with his two teenagers and they were on their way to a local Denny's when they heard a loud crash on the highway.
"I told my kids we need to stop and make sure everyone is okay," Clark said.
Clark spotted the driver of the wrecked vehicle as they were walking away. Clark pulled up beside the person to inquire as to whether they were alright.
When the driver looked at Clark and claimed to be Jesus, that's when the retired police officer realized something was definitely wrong.
Dashcam video in Clark's truck shows the driver fleeing the scene as Clark dialed 911. It was then that Clark began to chase the driver on foot.
Other motorists pulled over along Highway 183 and assisted Clark in stopping and holding down the driver until Bedford police officers arrived on the scene.
Police have not indicated whether the driver is facing any charges in relation to the incident or what the charges may be.
The penalties for leaving the scene of an accident can be very serious.
Even if there are no injuries involved, you cannot simply abandon your vehicle. If you are ever involved in an accident, you must immediately stop the vehicle at the scene of the crash, or as close to it as is possible. Some states also require that you render aid to others that are involved at the crash until help arrives.
You must then remain at the scene of the crash until you have been released by law enforcement. Never be tempted to leave the scene of an accident, especially if there are injuries or even fatalities involved.
If you or a loved one have been the victim of a hit and run accident in the Dallas area, call our offices as soon as possible. We can get your civil case started for you once you've seen a doctor. Our attorneys will take the time to sit down with you and discuss your case. Most importantly, we have years of experience in the state of Texas and have successfully argued accident cases in our state's courts. Call us today at the number on your screen to schedule a confidential and FREE consultation.