Police Chase Lumber Looters from Fatal Crash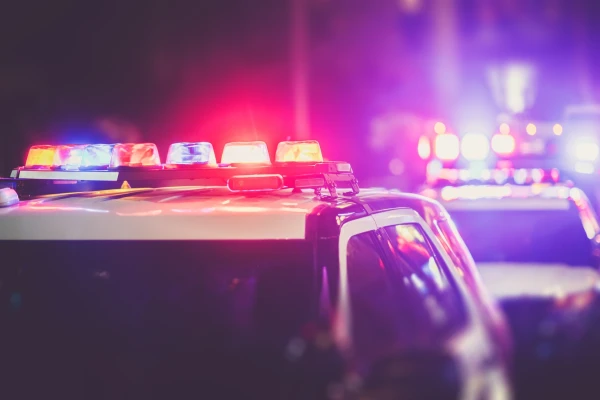 Five people are dead after a deadly crash that happened on an I-20 exit ramp above I-35. Among the dead are an expectant mother and two children.
Authorities don't know what caused the fiery crash that involved both a passenger vehicle and a truck hauling wooded slats to collide on the exit ramp just before 6:00 a.m.
The explosion from the deadly collision sent flames into the air and lumber was strewn in all directions. Several of the victims in the crash were burned beyond identification.
Police have had to warn away would be-looters of the spilled lumber because it is evidence that is needed from the accident scene. Investigators say that the truck driver's insurance company will determine what will be done with the wood after the investigation is concluded.
The 58-year-old truck driver was not injured in the accident.
The names of the deceased have not yet been released pending notification of family.
It may take weeks or even months to sort out what may have caused this deadly accident. Once the investigators conclude their findings, those who are responsible will most likely be held accountable.
Even with every effort made toward safety, accidents can happen along busy highways and freeways. If you or a loved one have been injured or tragically killed in a freeway or roadside accident, give our offices a call. Our attorneys have years of experience in the Dallas courts and can help you get the compensation you deserve.
Medical expenses, long term care, permanent disability and even death can all be caused by roadside accidents. We will match you with an attorney who will listen to your case and give you several options to proceed. When you have us working for you, we can act as your point of contact with insurance companies and others and let you concentrate on getting your life back on track. Call us today. Your initial consultation is without cost or obligation.