Police Chase Ends In School Bus Crash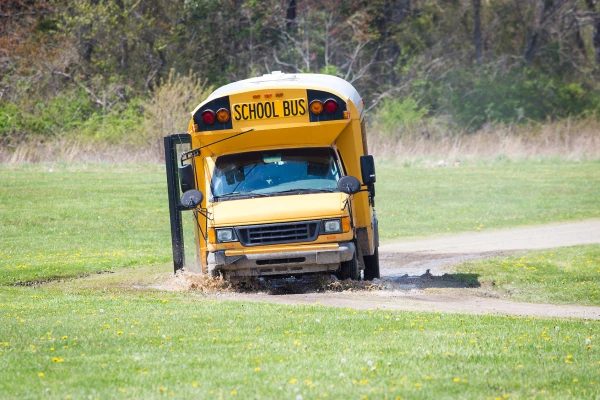 No one gets up in the morning, prepares for work or school and goes out with the intention getting into an accident. When an accident is the direct result of a police chase, simply being in the wrong time can end in tragedy. In fact, this type of accident happens more often than you might think. Because police are often so focused on the pursuit of fugitives and less on innocent bystanders, this makes them one of the major causes of automobile accident injuries.
According to an article that appeared on the CBS Local website in Dallas, such a chase involving police began in Murphy and ended in a multi-vehicle crash on Friday afternoon. One of the vehicles involved in the accident a Plano ISD school bus.
Authorities indicate that the chase began when police attempted to pull over a driver that they suspected of DWI. The driver took off in an attempt to elude law enforcement, leading them through Allen and Plano.
The chase ended when the driver crashed his pickup truck into a pole at 75 and Spring Creek Parkway. The crash caused the vehicle to catch fire.
According to Plano Fire and Rescue, there was only one student who had been on board the school bus that was involved in the crash. The student was not injured in the accident.
If you or a loved one lives in the Dallas-Fort Worth area and has been in an auto accident that was directly caused by a police chase or any other cause, contact our offices to speak with someone about your case.
Our lawyers have years of experience in accident law and are committed to serving our clients in the Texas Courts. They will do the same for you. They will not only be there to provide you with excellent advice, they can prepare your case and help you get the most in compensation
Such compensation can help you to pay for any medical expenses, loss of income, or help you to address any damages or potential increase in insurance rates due to an accident that happened through no fault of your own.
Call today to schedule an appointment for a free consultation and legal analysis at the number on your screen. One of our attorneys will sit down with you to go over all of the important details of your case and can get your case started for you. Call today at the number on your screen or you may use our web contact form to reach us 24 hours a day, 7 days a week.